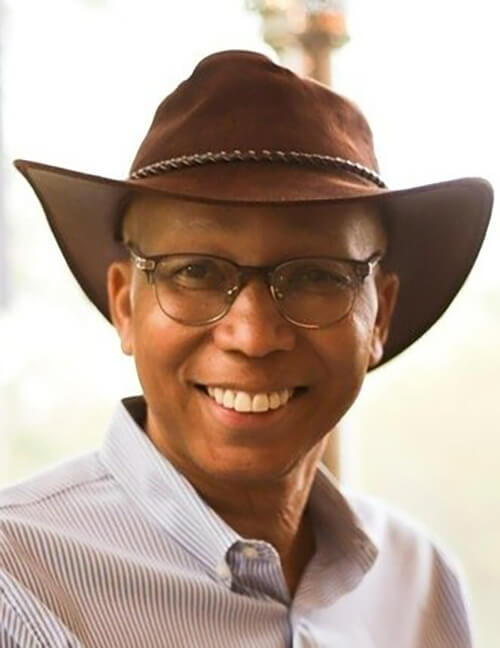 Colleagues and patients are remembering William Blackstock, MD, as a physician who was the essence of kindness, genuine humanity and professionalism.
Blackstock, chair of radiation oncology at Atrium Health Wake Forest Baptist's Comprehensive Cancer Center, died in June 2023.
During his career, Blackstock became a nationally recognized cancer researcher and one of the first African Americans in the country to lead a radiation oncology department as chair.
"He went to bat for our department and for our patients, piloting important programs in radiation oncology like Just for You Day, a cancer dietitian, palliative care services and survivorship," said Stacy Wentworth, MD, assistant professor of radiation oncology and medical director of cancer survivorship at the Comprehensive Cancer Center. Just for You Day honors cancer patients with a day of makeovers, massages, refreshments and entertainment. "He encouraged us on our paths and opened doors behind the scenes to orchestrate our successes."
Blackstock dedicated his career to improving the lives of people with cancer in North Carolina, his home state. He graduated from Wake Forest University and East Carolina University's Brody School of Medicine before completing his residency (as chief resident) and a research fellowship at the University of North Carolina at Chapel Hill.
He returned to Wake Forest to join the School of Medicine faculty in 1996. He became chair of radiation oncology in 2008 and directed the institution's clinical research program from 2008 to 2020. From 2022 to 2023, he served as interim director of the Comprehensive Cancer Center.
To learn more about opportunities to make memorial gifts to honor Dr. Blackstock's legacy at the Atrium Health Wake Forest Baptist Comprehensive Cancer Center, please contact John Turner (assistant director of philanthropy, Comprehensive Cancer Center) at jrturner@wakehealth.edu.