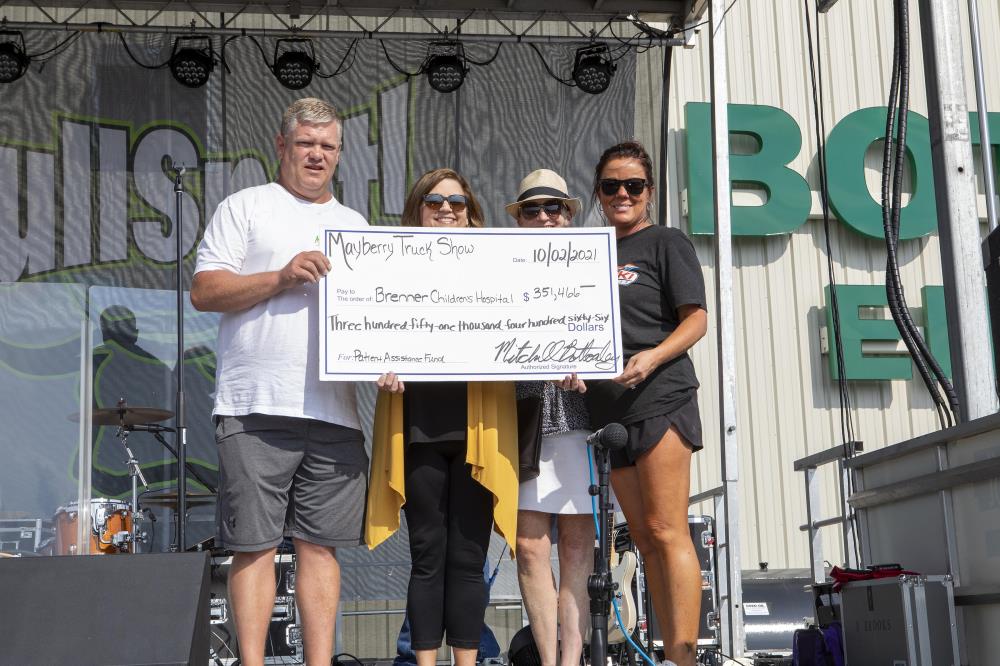 ABOVE: From left, Mitchell Bottomley, owner of Bottomley Enterprises; Alisa Starbuck, DNP, APRN, NNP-BC, NEA-BC, president of Brenner Children's; Angela Carleton, senior event coordinator for Atrium Health Wake Forest Baptist's philanthropy office; and Deanna Bottomley.
The 2021 Mayberry Truck Show put some impressive big trucks on display while raising more than $351,000 through a community fundraiser for patients and families at Brenner Children's.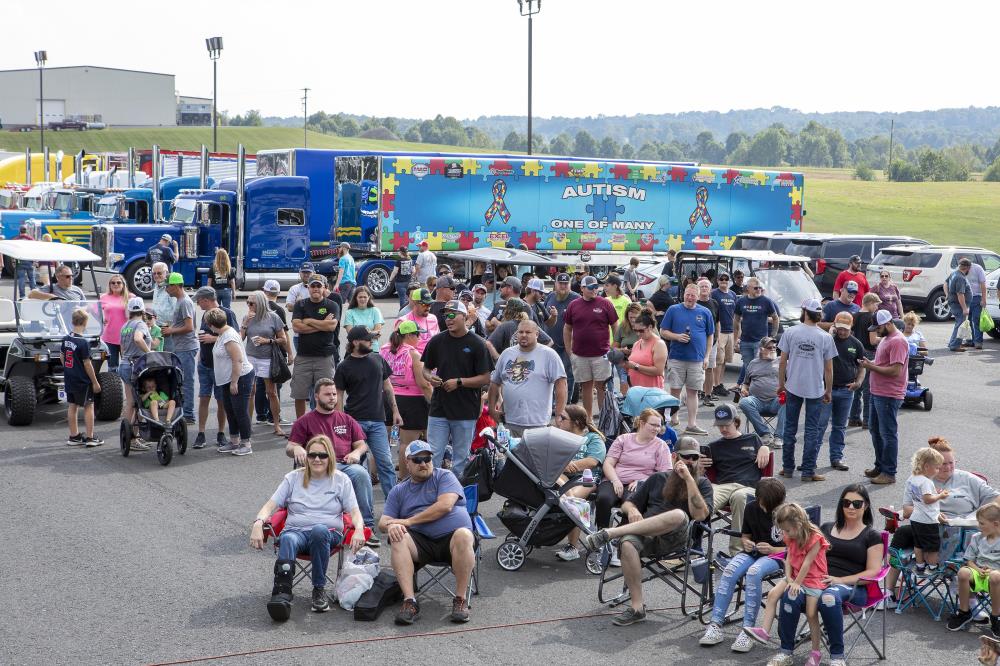 An estimated 20,000 people attended the first-ever show, which included hundreds of custom semi-trucks and trailers on a convoy through downtown Mount Airy, along with fireworks, live music, food, prize raffles and more. The two-day event was sponsored by Bottomley Enterprises, a family-owned trucking company that specializes in transporting refrigerated and temperature-controlled freight.
Company owner Mitchell Bottomley chose to support Brenner Children's in gratitude for the care that his son, Heath, received there. Bottomley saw how families with children who need care often must make tough decisions between paying for medical bills and feeding their family or going to work versus staying with their child.
"I want to bless these children to have a good life, and the parents need to spend time with their children," Bottomley said in a message delivered to other truckers to encourage their support.
The event far exceeded the initial goal of $250,000. Proceeds will support the Brenner Children's Patient Assistance Fund, which helps families with travel expenses, medications, meals, bereavement services, home health equipment and more.
"We are very grateful to the Bottomley family and Bottomley Enterprises for hosting the inaugural Mayberry Truck Show that raised over $351,000 to help our patients and families," said Alisa Starbuck, DNP, president of Brenner Children's.