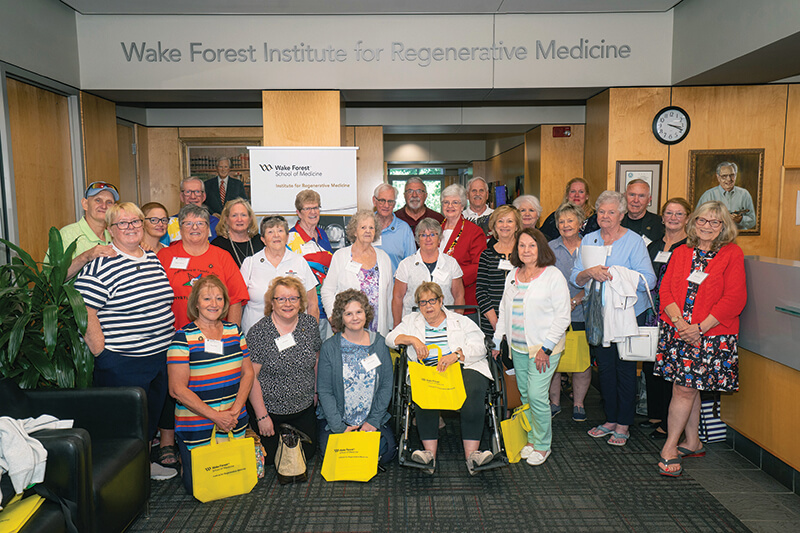 Members of the fraternal organization Order of the Eastern Star (OES) are continuing their quest to raise $1 million for the Wake Forest Institute for Regenerative Medicine (WFIRM). Peg Reiterman, a group leader from Ohio and chairperson of the OES General Grand Chapter's Regenerative Medicine Committee, visited WFIRM in June to meet faculty and students whose work is being impacted by the OES' grassroots fundraising efforts.
In February and March, OES members organized a 9-day Mississippi River cruise from Memphis to New Orleans. The event helped raise nearly $10,000 for WFIRM. In June, North Carolina's OES chapter voted to make WFIRM a permanent fundraising cause, ensuring additional OES donations will support the institute's work.
From 2015-18, OES raised nearly $750,000 for WFIRM through a successful fundraising campaign. A new 3-year campaign began in fall 2021. The 16-member OES committee is promoting regenerative medicine and the work of WFIRM throughout the US, Canada and the world.