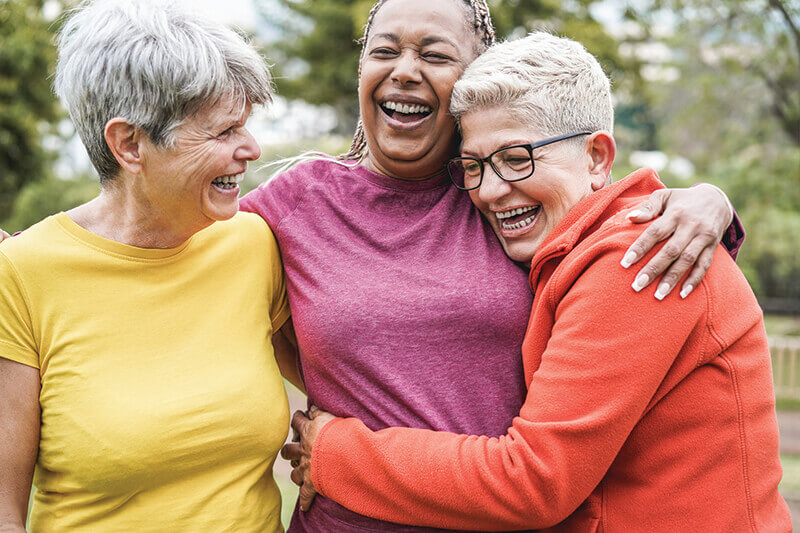 Aging affects everyone, so keeping ourselves and senior loved ones healthy is vitally important. A team of physician-researchers at Atrium Health Wake Forest Baptist and Wake Forest University School of Medicine – the academic core of the Atrium Health enterprise – are leading the way to ensure we age well. Ranked among the top 15 national centers in aging research and with funding from the National Institutes of Health (NIH), these regional institutions are having national impact.
The School of Medicine has one of the largest geriatric and gerontology faculties in the country and is the coordinating center for many nationally prominent aging research trials and NIH research centers focused on improving health in older adults.
Wake Forest University School of Medicine has the longest designation, since 1990, as an NIH-funded Claude Pepper Older Americans Independence Center in the US. Further, the School of Medicine is the only NIH Alzheimer's Disease Research Center in the nation co-located with a Claude Pepper Center in the Department of Internal Medicine. This fosters a focus on common lifestyle changes – controlling blood pressure, diabetes treatment and obesity – to provide the best care options for reducing the risk of Alzheimer's disease and physical disability at any age.
What Does It Take to Age Well?
Wake Forest University School of Medicine is also a leader in research on the best diets to maintain the correct balance of proteins, carbohydrates and fats to promote healthy aging. The impact of the ratio of these dietary components changes as we age, and we study approaches to adjust these components to the level that is safest. The School of Medicine and Atrium Health's Pepper Center has the largest repository of muscle biopsies in the country, assisting efforts to determine which types of exercise and diets are most suitable for healthy aging.
With an unparalleled level of connection to the families of those dealing with the disabling effects of Alzheimer's disease, the Alzheimer's Disease Research Center supports:
The largest study in the United States looking at how the combination of healthy diet, exercise and cardiovascular risk factor control can preserve memory, thinking and other cognitive skills.
One of 4 centers in the nation testing ways to better help caregivers of those with Alzheimer's disease and other dementias during their Alzheimer's journey.
We Are a Leader in Geroscience
Wake Forest University School of Medicine is a recognized leader in geroscience, the study of approaches to slow the rate of the aging process. Wake Forest researchers are exploring why some individuals seem to age and develop aging-related diseases earlier, perhaps linked to why some people at age 85 look their age, while others look much younger. The current research focuses on how to remove specific types of cells that seem to accelerate the aging process.
Wake Forest Baptist's union with Atrium Health has substantially fostered the use of electronic medical records to proactively check in with patients who are most in need of care due to their frailty of memory difficulty. This is a defining moment for innovation in healthcare and the treatment of patients across the world. By cultivating excellence at the nexus of patient care, medical research and education, Atrium Health Wake Forest Baptist and Wake Forest University School of Medicine continue to foster an environment that benefits patients and families while advancing healthcare for the nation and the world.
Investing in research means more treatments, cures and care for both patient and caregiver. Philanthropic support of the research mission is key in seeking to recruit top-tier faculty, and these commitments allow for faster movement and building of translational bridges which will allow research and discoveries to be more seamlessly and quickly integrated into clinical care.
Significant Impact Through Research
The Alzheimer's Disease Research Center at the Wake Forest School of Medicine has access to more than 300 families receiving counseling in:
How to transfer a loved one to the next level of care.
How to achieve better sleep habits.
How to calm anxiety experienced when a person recognizes increases in memory lapse.
The impact of losing a driver's license.
How to find and use the resources available where they live.