More than 15 years ago, caring providers at Brenner Children's helped young Sarah Webb through a scary condition involving her shoulder. Last year, she and her father found a unique way to repay their gratitude, by donating her used Jeep Cherokee to benefit the region's leading children's hospital.
"We would go through the waiting room, and there were such sick children everywhere," said Don Webb, recalling his daughter's visits to receive care. "It just rips your heart out. Sarah was so young she didn't fully grasp what Brenner Children's does until much later."
Sarah was only 2 years old when her parents noticed that she was favoring her right arm as she played. Concerned, Don took his daughter to an emergency room in Greensboro. X-rays showed a large cyst filled with fluid near her shoulder, and doctors referred her for advanced care.
"It was a real shock," Don said. "We went from thinking that maybe she had hyperextended or jammed her shoulder to hearing, 'You don't have cancer, but we're sending you to see a cancer specialist at Brenner.'"
Physicians at Brenner Children's diagnosed Sarah with an aneurysmal bone cyst, a benign, blood-filled lesion. From late 2004 through 2005, Sarah endured two bone graft surgeries, an outpatient surgery and numerous follow-up visits. From the doctor's care to the support staff, Don described his family's experience as "fantastic."
"She has not had a problem since," he said of Sarah, who grew up to become a nationally ranked competitive dancer. As she neared her 16th birthday and prepared to get her driver's license, she wanted a Jeep, so Don found her a reasonably priced 1995 model.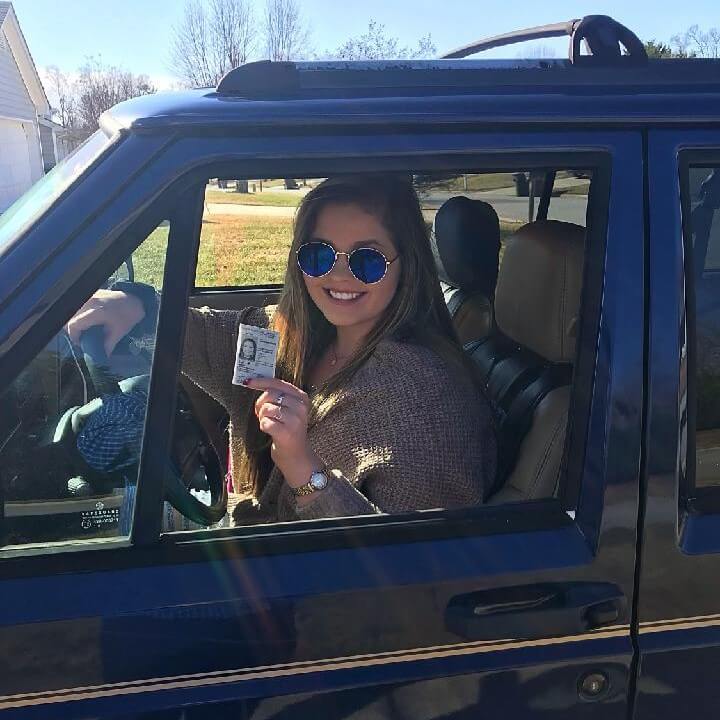 "She loved it," he said. "She learned to drive in that Jeep. She went everywhere in it, and it always brought her home. It just got old, and she needed something more reliable, so I gave her my car."
Instead of selling the vehicle, they preferred to donate it. As they considered where to donate it, they learned that a family friend in Raleigh was going through cancer treatments.
"I told Sarah, 'You had a cancer scare yourself, and you were treated over at Brenner,'" Webb said. "She said she remembered that and asked if we could donate it to Brenner Children's."
That discussion was during Sarah's 2021 fall break from the University of North Carolina at Charlotte, where she's a sophomore studying dance. The Webbs worked with the charitable gift planning team at Atrium Health Wake Forest Baptist to handle the sale of the vehicle through a nonprofit auction house with the proceeds benefiting Brenner Children's.
"Any money that we could give to the hospital to help continue the work that goes on at Brenner, that's what we wanted," Webb said. "We haven't been able to give time or money as we would like, and then we had this opportunity to donate the Jeep. It doesn't amount to a lot of money, but every little bit helps."