By successfully combining her skills and interests in medicine, business and volunteer work, Ann Austin Flynt left an indelible mark on her community. As part of her estate plans, she established an endowed fund at Wake Forest Baptist Health. The fund creates a legacy that promises to improve health and save lives around the world.
Flynt, a Tennessee native who lived in Winston-Salem for 60 years, died in October 2019. Her estate gift of more than $1.17 million established the Ann Austin Flynt Endowed Fund, which will provide unrestricted support for the Wake Forest Institute for Regenerative Medicine (WFIRM).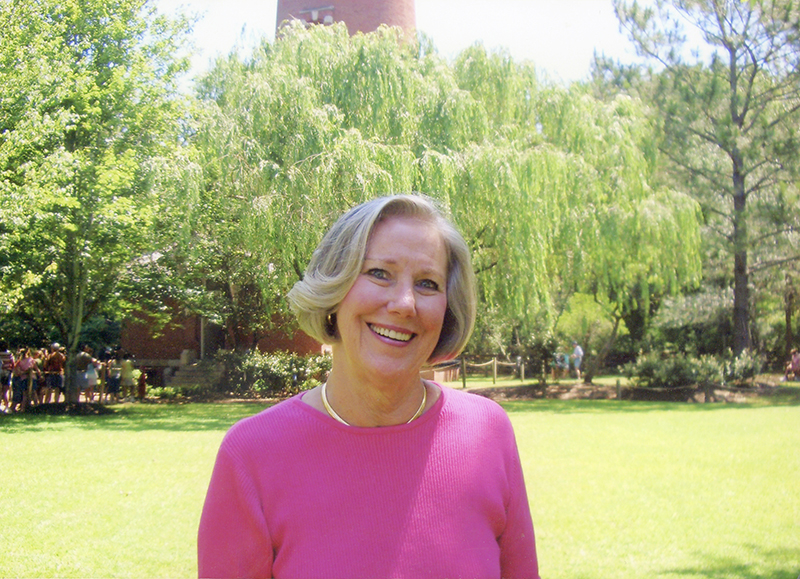 WFIRM is an international leader in translating scientific discovery into clinical therapies. Its physicians and scientists were the first in the world to engineer laboratory-grown organs that were successfully implanted into humans. WFIRM's scientists engineer replacement tissues and organs and develop healing cell therapies, with the goal of curing disease rather than solely treating it. A total of 15 different applications of cell/tissue therapy technologies, such as skin, urethras, cartilage, bladders, muscle, kidney and vaginal organs, have been successfully used in human patients.
Flynt's gift, the product of a fruitful life largely spent helping others and her community, will give WFIRM valuable funding flexibility.
"This is a magnificent gift, which is particularly helpful when our research projects enter clinical trials with patients. The approvals needed from the U.S. Food and Drug Administration often involve processes that can be expensive and lengthy, and we rarely have funding through federal grants to help with that. These kinds of philanthropic gifts allow us to get the job done."

Anthony Atala, MD
Chair and Institute Director
Wake Forest Institute for Regenerative Medicine
From Medicine to Business
Flynt became known for her generous spirit and philanthropic outreach, which supported a number of nonprofit missions-based, educational and medical causes.
Her early work life focused on medicine. Flynt graduated from Salem College and from the former Medical Technology Program at what was then known as North Carolina Baptist Hospital in 1964. She worked for several years in the chemical lab at Wake Forest Baptist Medical Center before getting "hooked on business" while working to help a small company avoid bankruptcy. In organizing the company's financial books and working with its creditors, she found a new passion.
Furthering her interest in business, Flynt earned an MBA in an executive program at Wake Forest University in the mid-1980s, lightheartedly describing herself as the "grandmother of the class." She then went to work for a local gynecological practice and is believed to have been the first person with an MBA to manage a medical practice in Winston-Salem.
Volunteer Extraordinaire
In the mid-1990s, after recovering from a brain aneurysm, Flynt became an independent medical consultant. Within a few years, a group of local physicians asked Flynt to join their effort to start a free community clinic in Winston-Salem.
Flynt seized the opportunity. She got involved in the planning and solicited donations. The Community Care Center opened in October 2000 as a volunteer-driven, nonprofit clinic on New Walkertown Road, where it continues to provide free medical care for uninsured, low-income patients in Forsyth, Davie and Stokes counties.
In the words of one colleague, Flynt became a "volunteer extraordinaire" at the center, helping as a medical technician, fundraiser, tour guide, recruiter and sometimes assisting in the pharmacy. For her efforts, the North Carolina Commission on Volunteerism and Community Service honored Flynt with its 2003 Outstanding Volunteer Service Award.
Flynt supported various causes at Wake Forest Baptist over the years, including the Medical Technology Program's Annual Fund and scholarships at the Wake Forest School of Medicine. Her continuing interest in the health system led her to tour WFIRM and to establish her endowed fund as part of her estate planning.
"We will forever thank Ann for her foresight and her generosity," Atala says. "It will help us as well as all of those who will benefit from the work we do."