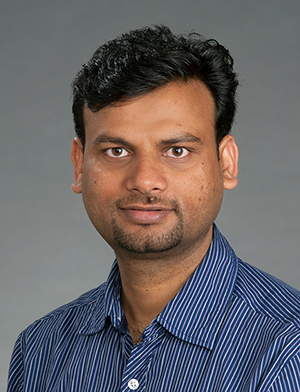 Probiotics seem to be everywhere—in yogurt, pickles, bread, even dog food. But there's one place that may surprise you: There are probiotics in dirty diapers. That's right—baby poop.

Wake Forest School of Medicine scientists have developed a probiotic "cocktail" derived from gut bacteria strains found in infant feces that may help increase the body's ability to produce short-chain fatty acids.

"Short-chain fatty acids are a key component of good gut health," said the study's lead investigator, Hariom Yadav, PhD, assistant professor of molecular medicine at Wake Forest School of Medicine. "People with diabetes, obesity, autoimmune disorders and cancers frequently have fewer short-chain fatty acids. Increasing them may be helpful in maintaining or even restoring a normal gut environment, and hopefully, improving health."

Findings were reported online in August in Scientific Reports, a Nature publication.

Read the full release.
Research Funding
Research reported on was supported by the following grant from the National Institutes of Health (NIH):
A Good Source of Beneficial Probiotics: Baby Poop?: Center for Diabetes, Obesity and Metabolism; the Kermit Glenn Phillips II Chair in Cardiovascular Medicine; the National Institutes of Health-funded Claude D. Pepper Older Americans Center P30AG12232, R01AG18915, R01DK114224. Additional support: Clinical and Translational Science Center UL1TR001420 at Wake Forest School of Medicine; and the Department of Defense PR170446.