Christina E. Hugenschmidt, PhD
, has been named the Rebecca Shaw Professor and director of the Memory Counseling Program at Wake Forest Baptist Health's Sticht Center for Healthy Aging and Alzheimer's Prevention.
Hugenschmidt, who most recently served as associate professor of gerontology and geriatric medicine, succeeds Edward G. Shaw, MD, MA, the inaugural Rebecca Shaw Professor and the program's founding director who retired in 2020. She reports to
Jeff D. Williamson, MD
, director of the Sticht Center and professor of gerontology and geriatric medicine.
Hugenschmidt has been involved with the Memory Counseling Program since 2012. As director, she works with faculty, staff, residents, fellows and students in the Wake Forest School of Medicine and at Wake Forest University to ensure that the program's mission fully integrates clinical, educational and research work.
She is an accomplished scientist with multiple extramural research grants. Her research focuses on the relationships between the brain and aging-related changes in metabolism and movement. Her research lab studies the effects of different lifestyle interventions on both the body and brain in aging to help people live fulfilling lives.
The work has included using dance to examine the effects of movement and social engagement on physical function, cognition and well-being in older adults with memory loss and their care partners. It has been recognized as a model for arts-based research by leaders of the National Center for Complementary and Integrative Health, part of the National Institutes of Health, at the Gerontological Society of America annual meeting.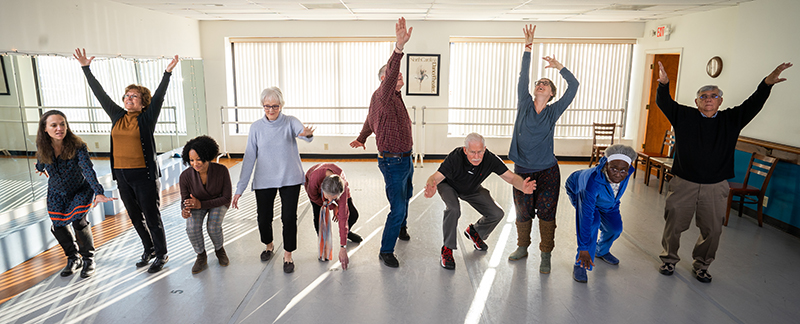 Shaw started the Memory Counseling Program in 2011. He was chair of radiation oncology at Wake Forest Baptist when his late wife Rebecca was diagnosed with early onset Alzheimer's disease. The diagnosis spurred him to shift careers, earn a master's degree in counseling at Wake Forest University and launch the program.
The program supports people living with cognitive impairment or dementia and their family care partners. It provides a team approach for individual, group and community sessions for families who are dealing with complex health issues that occur as people age.
The late Bob Strickland and his wife Betty, with philanthropic gifts made through the Strickland Family Foundation, created the Robert L. and Elizabeth A. Strickland Professorship to honor Rebecca Shaw.
"We owe a deep debt of gratitude to Ed for founding this innovative program and leaving it in good hands," Williamson said. "We also sincerely thank the Strickland family and the entire Shaw family for honoring the memory of Rebecca, who was a wonderful wife, mother and a wise counselor to so many people."