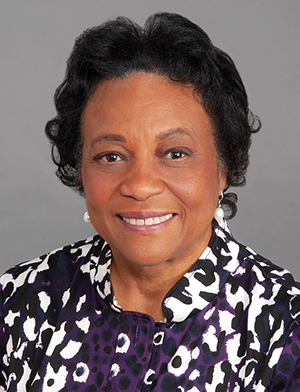 Noted professor and researcher Goldie S. Byrd, PhD, has been named director of Wake Forest Baptist's Maya Angelou Center for Health Equity (MACHE).
Byrd will help MACHE support Wake Forest Baptist's learning health care system by advancing health care equity research, transforming how health and wellness are delivered to communities, fostering partnerships among researchers, community members and health systems, encouraging career development of minority faculty and students, and increasing the number of minority college and high school students who join health care careers.
"Goldie brings with her a strong and extensive background in research, leadership and collaboration with organizations across the country," said Julie Ann Freischlag, MD, CEO of Wake Forest Baptist and dean of the School of Medicine. "We look forward to her vision helping guide us in our goal to reduce health disparities among minorities and rural populations and to improve the quality of life for those in underserved communities."
In 2003, Byrd joined the faculty at North Carolina A&T State University, where she was the first woman to serve as chair of the Department of Biology and the first permanent female dean of the College of Arts and Sciences. She most recently served as professor of biology and interim executive director of the Center for Outreach in Alzheimer's Aging and Community Health at N.C. A&T State University. Under Byrd's leadership, the center received more than $5 million in National Institutes of Health and National Science Foundation grants and personal and corporate gifts.
Byrd also has held faculty appointments at Duke University Medical Center, North Carolina Central University and Tennessee State University.
Her extensive research on Alzheimer's disease has been recognized by the Alzheimer's Association and has been published in numerous peer-reviewed journals.
Byrd earned two bachelor's degrees from N.C. A&T and her PhD in microbiology from Meharry Medical College in Nashville. She has served on numerous national and state advisory boards and is a member of the National Black College Hall of Fame.
Read the full release
.