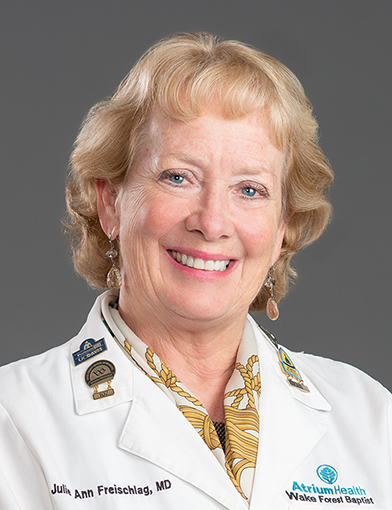 Julie Ann Freischlag, MD, FACS, FRCS, ED (Hon), DFSVS
, CEO of Wake Forest Baptist Health and dean of the Wake Forest School of Medicine, has been named one of the 105 Physician Leaders to Know by Becker's Hospital Review, a national health-care media organization based in Chicago.
Freischlag is the only health-care executive from North Carolina to be included this year. She is one of 17 female executives to make the list and the only woman executive to serve in both roles as CEO of a clinical health-care system and dean of a medical school, basic science or clinical research program.