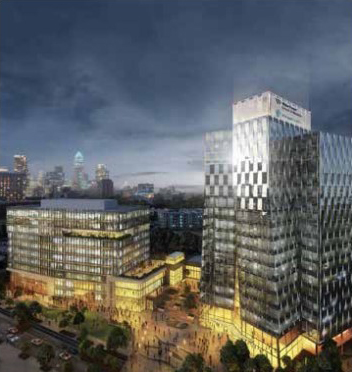 Wake Forest School of Medicine and Atrium Health have received the accreditation approval needed to move ahead with medical education plans in Charlotte.
The Southern Association of Colleges and Schools' Commission on Colleges approved the instructional site at its June board meeting. The Liaison Committee on Medical Education reviewed the application, had no concerns and determined that the school had adequate resources to support the instructional site in Charlotte.
This approval marks a crucial milestone in the process toward a full four-year medical school in Charlotte planned to open in 2024. Leaders have selected a 20-acre site in midtown Charlotte, at the current corner of South McDowell Street and Baxter Street, adjacent to US-277, for the school's Charlotte instructional site. Groundbreaking is expected in 2022, following completion of the zoning approval process.