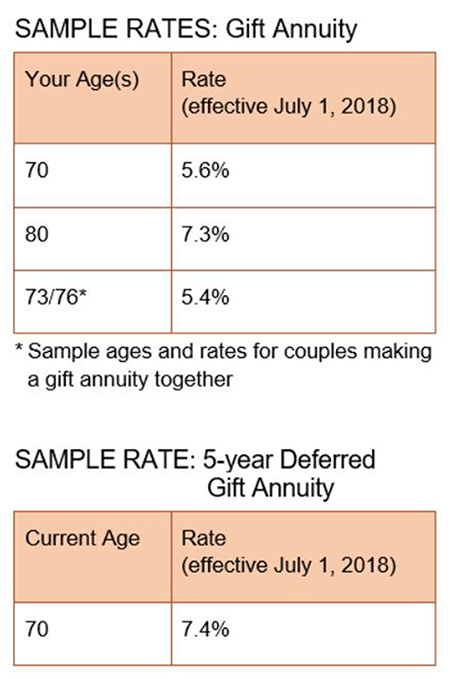 This past summer, for the first time in more than a decade, the Internal Revenue Service increased payout rates for charitable gift annuities.
With a gift of $25,000 or more, you can establish a gift annuity at Wake Forest Baptist Medical Center or the Wake Forest School of Medicine and benefit from higher payout rates.
This would allow you to receive an income while sustaining the programs and areas at the Medical Center and Medical School that you care about the most. Plus, you may also receive an income tax deduction.
Contact us for a personalized illustration of what a gift annuity could mean for you.