Gift strategies cover an array of resourceful and imaginative plans. We understand that every single gift is as different as every life, every hope, every vision for the future. And, our gift planning team has experience in the wide range of possibilities for creating structure to help develop ideas that fit your charitable plans.
One Way to Give – A Charitable Remainder Unitrust (CRUT)
The Charitable Remainder Unitrust offers flexibility in how payments are made and received. Your adviser and our charitable gift planning team can help with your decision of which options might work best for you.
How the CRUT Works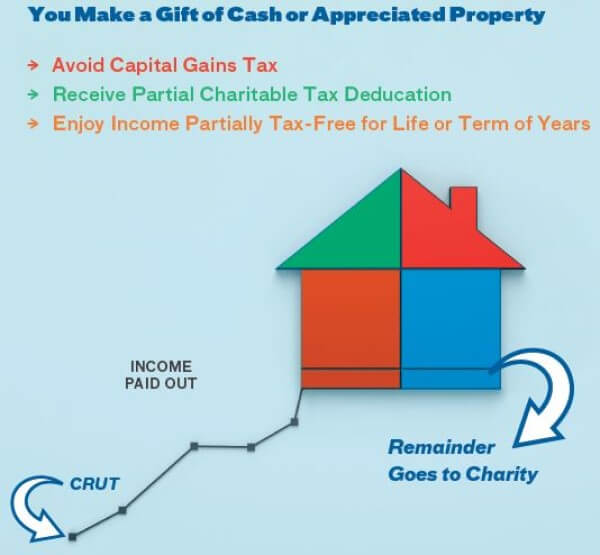 We are happy to help you learn more about charitable giving options that fit your needs. Call or email today: 336-716-1058 or losowski@wakehealth.edu.