One Academic Medical Center, Multiple Ways to Create an Impact
The work of our academic medical center becomes so much more robust when the right partners are involved, perhaps to a greater extent than you may realize.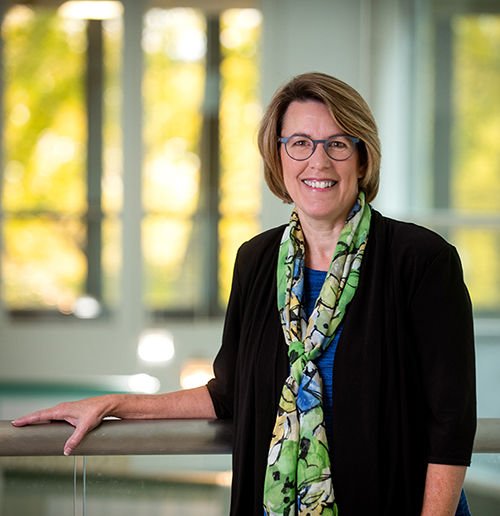 Consider patient care. Right now, we are engaged in the largest philanthropic effort in the history of Brenner Children's Hospital to ensure the best care for our smallest patients. We are raising $25 million to create a new neonatal intensive care unit (NICU).
If you are not familiar with our NICU campaign, I encourage you to learn more in our story in this issue of Engage. For 30 years, our current NICU has served thousands of families throughout western North Carolina and beyond, caring for the tiniest and most vulnerable of children.
Times—and standards of care—change. What was state-of-the-art then isn't today. The babies and families we care for need a new NICU, with all-private rooms to provide greater privacy and a calmer, more tranquil setting for care.
Upgrading our NICU environment to the same level as the unsurpassed quality of care we provide at Brenner Children's creates an opportunity—for individuals and for the community—to partner with us to make the NICU a reality and to help families for the next 30 years.
When we provide care, it comes with a commitment to learn and improve. We do that by being a learning health care system, a concept championed by the Institute of Medicine. We lead discovery, take what we learn, translate it into what we do and improve health. This is our learning health care system in action.
The discovery and the knowledge being created here is a huge part of who we are. We have some of the world's great senior investigators, and we are building an incredible pipeline of early career research talent. Some of those talented researchers were honored this fall as Dean's Hero Award recipients, and I hope you will read about them and the philanthropy that helped make their recognition possible.
Our region has multiple health systems, but we are its only academic medical center. As such, we can offer so many opportunities to support an essential mission, to improve health, from the work of our NICU to our commitment to research and beyond.
From among our many possibilities, we hope you will consider what partnerships would be most meaningful for you.

Lisa M. Marshall
Chief Philanthropy Officer
Vice President, Philanthropy and Alumni Relations