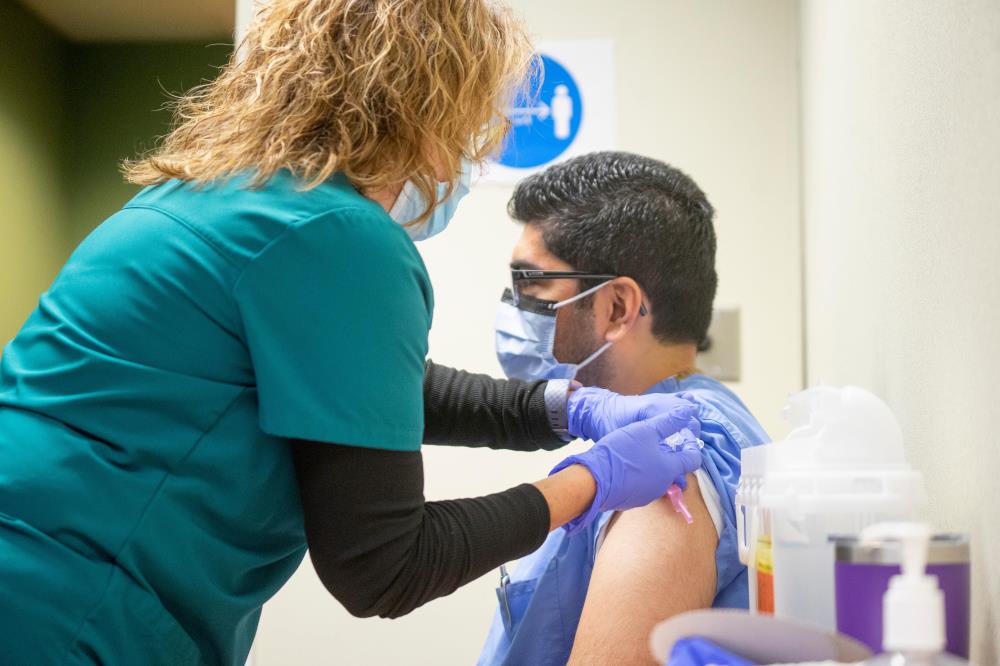 Wilkes Medical Center is taking part in a phase II clinical trial designed to quickly determine the effectiveness of promising drugs that can potentially target the negative effects of the COVID-19 virus in critically ill patients and improve their outcomes.
The study is one example of clinical trials being extended to hospitals throughout Atrium Health Wake Forest Baptist.
"There is a desire across the country to bring clinical trials to community hospitals, and we are thrilled to provide this opportunity to our patients and our community," said Harsh Barot, MD, hospital medicine physician and sub- investigator of the clinical trial at Wilkes Medical Center.
D. Clark Files, MD, associate professor and the study's co-principal investigator, said the researchers were pleased to extend this opportunity to Wilkes and its patients.
"Being part of an academic health system such as ours allows Wilkes Medical Center to participate in large-scale clinical trials and gives more patients access to the most advanced treatments, regardless of where they live," Files said.