Lighting the Way—Together
I have always been proud to lead Wake Forest Baptist Health, but since the coronavirus disrupted life as we know it, I have been reminded of just why everyone associated with our health system should be proud.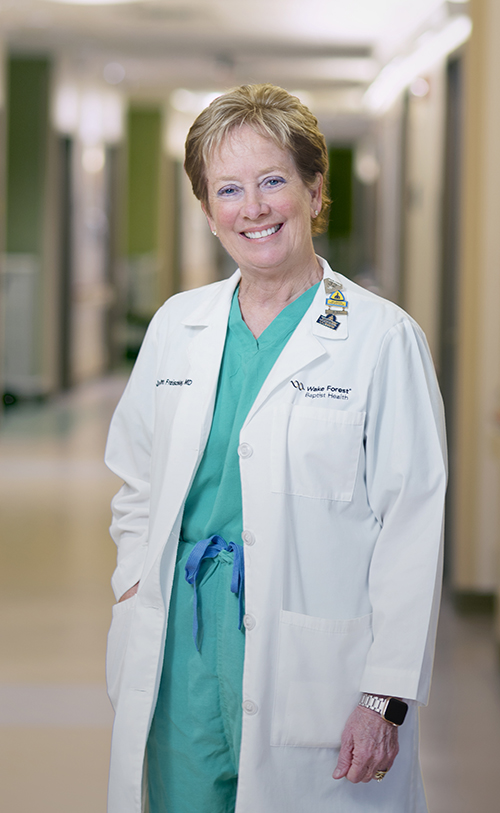 Facing a situation that would strain or even break some organizations, the people of Wake Forest Baptist have risen to the occasion. There is good happening all around us.
I am amazed at the incredible bravery, resilience and dedication shown by our care teams across our health system. We have come together with incredible strength to keep our patients, communities and each other safe.
Organizational leaders put innovative guidelines in place in days—in some cases, hours—as we instituted virtual learning for our students and expanded telehealth options for our patients. Everyone across our health system was asked to adapt and sacrifice in some way.
My admiration extends to our community. Local businesses rallied to our aid to help provide additional needed supplies. Local civic leaders heeded our encouragement to issue stay-at-home ordinances for everyone's safety. Many of you also individually have donated supplies and are supporting our COVID-19 Response Fund. For all of these efforts, we are deeply grateful.
Despite the fear this pandemic has thrown at us, we have remained united in our core mission—to provide the highest quality of care for people throughout the region who count on us. We have never been more unified in that mission, and we have never been more bonded with the community we serve.
As we have for the past 100 years, we are working with our community to persevere through unprecedented times in unprecedented ways, serving as a beacon of hope and light in the darkness. Best of all, we are not alone. With you, we are in this together, working to light the way.

Julie A. Freischlag, MD, FACS, FRCS, ED(hon), DFSVS
Chief Executive Officer, Wake Forest Baptist Medical Center
Dean, Wake Forest School of Medicine