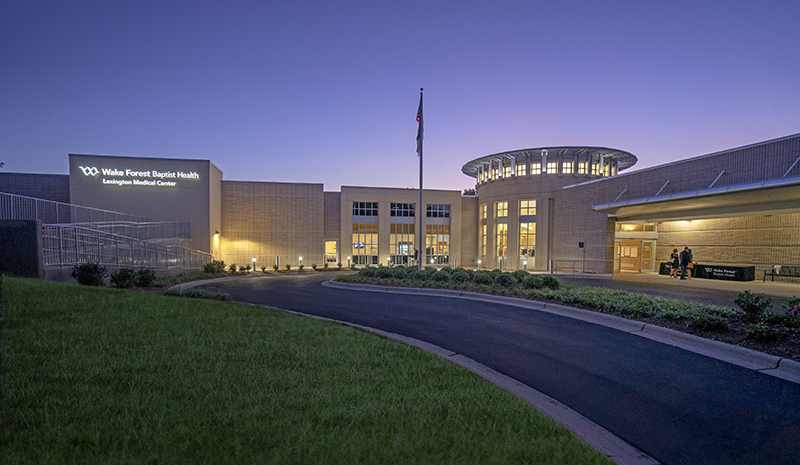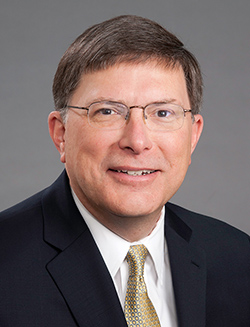 Executive: Bill James, MHA, FACHE, president of Lexington Medical Center
Q. How does Lexington Medical Center and the community benefit from being part of the Wake Forest Baptist Health system?
James: As the health system has grown, so have our opportunities to share learnings with our fellow system hospitals. We have partnered with our other network hospitals on things that we have in common. We are able to share approaches, solutions, policies and training, among other things, that are more scaled for the patients that we treat.
Fortunately, we've been able to attract and retain really good people. We have hospitalists and others who would prefer to be at Lexington Medical Center versus in a purely academic medical center. They get to be a little bit more of a generalist here. We also have top-notch managers, and all of that has helped us perform at a high level. This combination serves the community well.
Q. What benefits do Lexington Medical Center and the community bring to the Wake Forest Baptist Health system?
James: As that critical mass of network hospitals has grown, particularly with High Point Medical Center coming on board, I think there is a deeper appreciation of what community hospitals can bring to the system. We are so proud that Lexington was the first to join the system back in 2008. The system growth continues to benefit all of our communities.
Each of the last four years, we've been in the top 10 in the Vizient ratings of community hospitals that are part of an academic health care system. We've ranked second, third, seventh and 10th in these four years out of about 70 to 100 community hospitals. On this list, you'll see the Mayo Clinic, Johns Hopkins, Cleveland Clinic and there's little ol' Lexington up there at the top of the ratings.
People know that what we do, we do well. When the health system is getting ready to roll out a new application or a new pharmacy dispensing system, it's often tested first here in Lexington. We're a beta site for a lot of initiatives and advancements because we're highly reliable. We actually get a lot of advances first and help roll out those initiatives to the larger system while people here can benefit from it.
Q. How has philanthropic giving shaped Lexington Medical Center?
James: Lexington Medical Center is here because people in this community realized they needed quality health care, they wanted it here in the community and they made the commitment to do what was necessary to make it happen. That goes back generations to the old Lexington Memorial Hospital over on Weaver Drive.
As advancements and improvements were made in health care, members of the community came forward to make sure Lexington and Davidson County would not be left behind. We just celebrated the 40th anniversary of our current medical center campus, and it was the community that made that happen, along with expansions in the late 1980s and again around 2000. The latest example was our surgical facility, which opened in 2019, and the community fundraising effort that made it possible. It's an investment that is consistent with the history of loyal support that this community has shown toward its Medical Center.
Q. What do you see as the future of philanthropy at Lexington Medical Center?
James: This community has demonstrated a willingness to help us with major capital projects. Our hospital would not be the same without their support. We want the community to know that the needs are many. There is always an opportunity for community members to step in by making a major commitment or donation that will impact patient care.
Sometimes we will have a major capital campaign going on, but even when we don't, we rely on philanthropy to provide the best possible care, technology and the employees to deliver it. Our community enables the highest level of care.