In 2020, Cheers! to Brenner Children's used a virtual format as individuals and businesses teamed up and raised more than $77,000 to benefit the Patient Assistance Fund.
The highlight was a virtual kickoff party in November that was livestreamed on Facebook and YouTube and hosted by WGHP-TV Fox 8's Chad Tucker and his wife, Meredith. The Tuckers shared their family's personal journey since their daughter Pearl Monroe, known as Roe-Roe, was diagnosed with leukemia in November 2019. She is receiving treatments at Brenner Children's that are expected to continue through early 2022.
"You think that it always happens to other families. You just don't think it's going to be you," Meredith said in a video shown at the virtual kickoff. "But when it is you, you're so thankful that we have Brenner Children's and that we live in this town and that they are so amazing. They are great at what they do and help you in so many ways."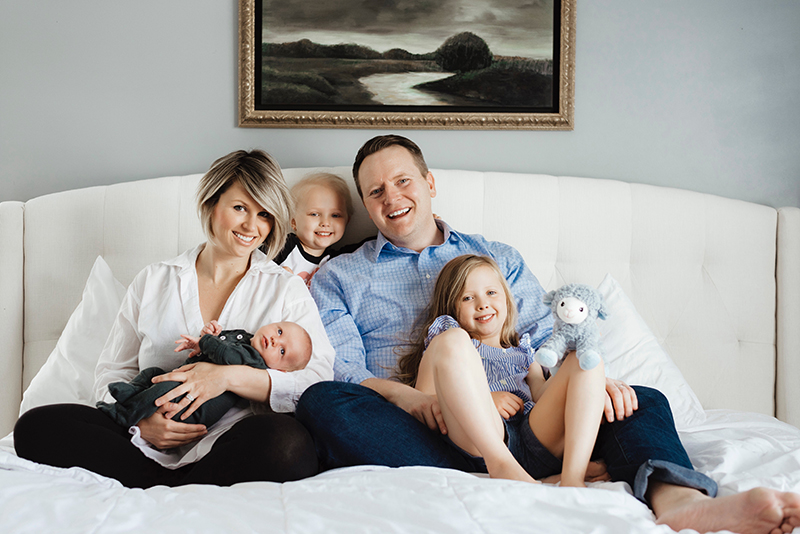 Chad said the family has received tremendous support from the community, but not all families are as fortunate.
"For those families who don't have a community to help, that's where all of us need to step up and help those families," he said.
The Tuckers were joined by Kernersville native and country music recording star Chris Lane, who performed two songs, and by Cheers! 2020 chairs Denise and David Hickman and Alissa and Lyn Williams. Berkshire Hathaway HomeServices Carolinas Realty served as presenting sponsor, with Great Clips as the grand reserve sponsor and 99.5 WMAG as the media sponsor.
Cheers! continued as a month-long celebration. The event's online auction remained open for bids on items that included hand-crafted holiday wreaths and gingerbread houses, children's bikes with helmets, restaurant gift cards, sports memorabilia and a trip to Primland Resort in the Blue Ridge Mountains. Area restaurants and businesses also held "FUN-raisers" to benefit Brenner Children's throughout the month.
Proceeds benefited the Brenner Children's Patient Assistance Fund, which helps families with travel expenses, medications, meals, bereavement services, home health equipment and more.
To watch the video of the virtual kickoff party with the Tuckers and Chris Lane and to stay up to date on plans for Cheers! 2021, visit BrennerChildrens.org/Cheers.