Working Toward a More Inclusive Environment
One highlight in this issue of Engage that I am excited to share involves our work in health equity. We are very proud of our Maya Angelou Center for Health Equity, and its work is more relevant than ever.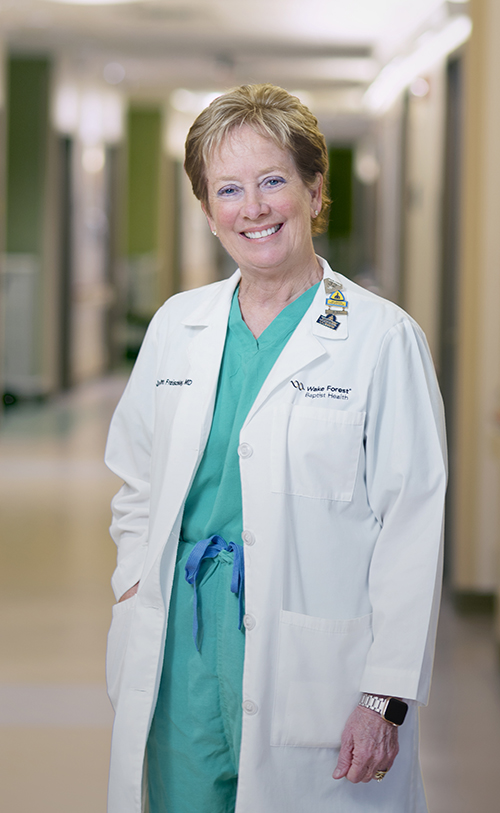 Inclusion and equity are a priority at Wake Forest Baptist Health and the Wake Forest School of Medicine. I believe passionately that working toward more inclusive environments where we know each other as individuals will create a more just and equitable world.
Within our health system, we continue to build our resources, tools, research and teaching to support inclusion. Most recently, as we began distributing the COVID-19 vaccine this year, it has meant working to ensure confidence across all of our communities that the vaccine is safe and effective. We are also planning for a new Eye Institute, which is the subject of our cover story in this issue, that will be located in downtown Winston-Salem to better serve our entire community.
In research, we are working to better integrate special populations into our clinical studies, particularly adults over 65, children under 18 and underrepresented racial and ethnic minorities. That effort, led by our Maya Angelou Center and our Clinical and Translational Science Institute, seeks to build trust between communities and researchers through training, voucher programs, language services and more.
In education, we use a collaborative approach to support traditionally underrepresented students across all of our learning programs. One example of that approach: Our students and faculty engage in discussion-based learning opportunities called Common Ground sessions that focus on the realities of race and health disparities.
We are piloting a Whole Candidate Review for residency programs in internal medicine, family medicine, orthopaedics, surgery and anesthesiology. It allows for balanced consideration of experiences and attributes alongside traditional academic measures to achieve greater diversity among our medical residents. We are also planning a second Wake Forest School of Medicine campus in Charlotte that will allow us to educate even more medical students and contribute to greater diversity and representation.
We are committed to all of this important work and more as we serve all of the communities who count on us.

Julie A. Freischlag, MD, FACS, FRCS, ED(hon), DFSVS
Chief Executive Officer, Wake Forest Baptist Medical Center
Dean, Wake Forest School of Medicine