Editor's note: The following letter was written by Yahnick Barclay, a member of Wake Forest University School of Medicine's MD Class of 2025, to those who made her medical education possible through the Ralph W. Bland MD Scholarship. Barclay's letter describes how her life experiences led her to choose a medical career and how the scholarship is making that career possible.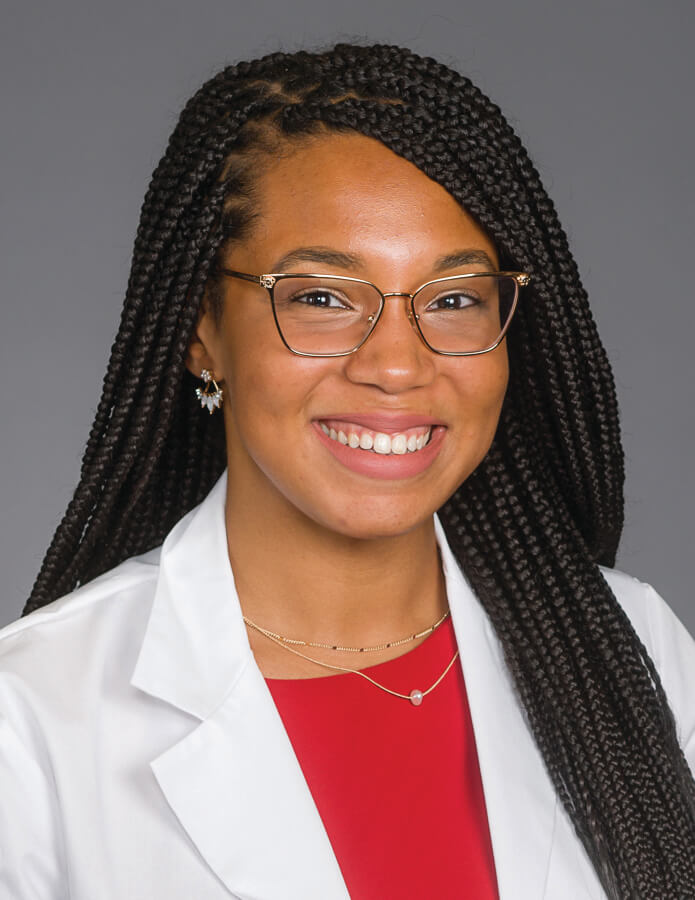 I am writing to express my deep gratitude for your generosity and your commitment to uphold the legacy of the Ralph W. Bland estate. I feel extremely fortunate to be a recipient of Dr. Bland's support to Wake Forest University School of Medicine, as my matriculation here is a direct result of his compassion, altruism and dedication to helping those in need. I aspire to embody these traits in my own life's work, and hopefully I will be able to make such a difference in someone else's life one day.
A little about my nontraditional upbringing: I was born on the island of Bermuda, to a mother who refuged there from Monrovia, Liberia, and a British-born father. However, I was raised between Bermuda and numerous northeastern states, attending 14 different schools by high school graduation. At a young age, my mother and I reunited with her West African family in New York who had fled Liberia during a brutal war. The instability of being refugees prompted my family to move around often, and I was exposed to the many disparities that exist in refugee and underserved communities. This exposure, combined with my love for studying and learning the biological sciences, piqued my interest in medicine from a young age.
In 2013, I enrolled in Bennett College, a small liberal arts and historically Black college in Greensboro, NC, where I studied biology and discovered a passion for advocacy through service opportunities and numerous student leadership roles, student body president being my most memorable. This passion led me to complete a year of service in inner-city Philadelphia, where I taught math, reading and social-emotional learning skills to an underserved population of students. While I enjoyed teaching, I was reminded of the need of primary care physicians in communities like the one I worked in. I went on to complete a master's in biomedical science at Wake Forest University School of Medicine in 2019, and I am now finally able to call myself a first-year medical student at this amazing institution.
It is your support that has made this reality feasible for me. With a strong interest in family medicine, community health and public health, I believe that this scholarship will transcend my own need. When I consider my future patients' who will have a physician unburdened by the strain of medical school debt and fully committed to their care, I will forever be grateful for this opportunity to become the physician I have always dreamed of becoming.
Thank you again!
With so much gratitude,
Yahnick Barclay MD
Class of 2025