From working movie projectors as a young man to befriending theatrical performers as a retiree, Bill Kanoy's life seemed intertwined with the arts.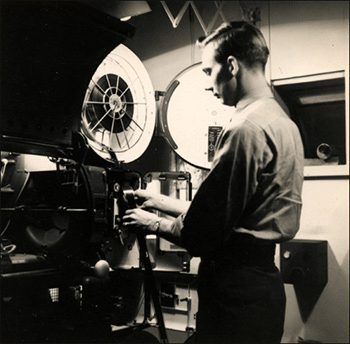 Kanoy died in January in Thomasville, North Carolina, at age 86. But through his estate, his appreciation of the arts will live on in a music therapy room at Brenner Children's, part of Wake Forest Baptist Health.
As a young man, Kanoy was a proud member of what was once known as the International Alliance of Theatrical Stage Employees union. He served in the U.S. Air Force during the Korean War, and while stationed in Germany, he operated movie projectors for the military.
After his service ended, Kanoy worked as a field engineer with NCR Corp. for more than 30 years and later worked for the University of North Carolina School of the Arts in Winston-Salem.
Near the end of his life, he was a security guard at the performers' entrance at the Stevens Center in downtown Winston-Salem. There, he interacted with all types of performers—in the symphony, the opera, choruses and touring theatrical productions. A number of local performers who had come to know him were heartbroken to learn he had died.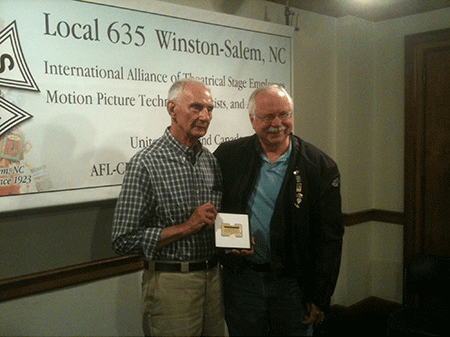 Kanoy never married and had no children. Simply wanting his estate to be used for a good purpose, he contacted the Philanthropy and Alumni Relations office in the early 2000s requesting language to help him include Brenner Children's in his will.
A portion of his estate will be used to support a planned music therapy room at Brenner Children's.
Music therapy is a research-based approach to lifting moods and promoting mental and physical well-being. Children who undergo music therapy have been found to have lower heart rates and blood pressure and lower levels of anxiety. Licensed, trained music therapists work individually with children to develop a customized treatment plan that includes listening, singing, dancing and playing instruments.
Through an estate gift, Kanoy combined his passion for the arts with compassion for humanity to create a lasting impact and an example for others to follow.