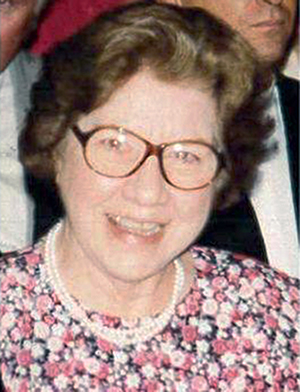 The campaign for a new neonatal intensive care unit (NICU) at Brenner Children's has received $2.9 million from an estate gift.
The gift was made from the estate of Marguerite Hendrix, who died in June 2016 at age 93. She directed the estate gift to be made in memory of her late husband, Glenn E. Hendrix, who was the first chief pilot at Piedmont Airlines. Before that, he had ferried airplanes for the Army Air Corps (before it became the U.S. Air Force).
Marguerite Hendrix was a native of Massachusetts who moved to Washington, D.C., to work for the Department of Defense and later retired from the Veterans Administration in Winston-Salem in 1983.
The executor of Marguerite's estate, local attorney Victor Lefkowitz, who had known the Hendrixes for many years, said of her, "She was a compassionate woman who was especially touched by the care that a friend's child had received at Brenner Children's. It was this thought, along with wanting to keep her donation local, that motivated Marguerite to include Brenner Children's in her estate plans."
---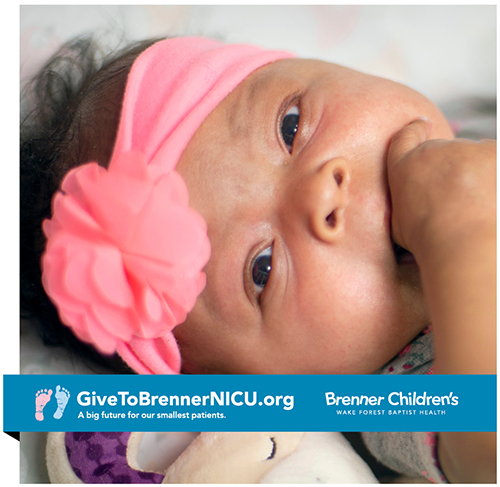 The Campaign for a New NICU
The campaign is raising $25 million for a new NICU with 50 private rooms to provide:
A protective, healing space for infants with adjustable, developmentally supportive lighting and sound stimuli.
A comfortable and supportive environment for parents and family members as they bond with and learn to care for their baby.
Protection for families and patients from exposure to the stress of other family situations nearby.
Privacy for mothers to nurse or engage in skin-to-skin care that facilitates neurological development and the critical mother-child bond.
A setting for parents to sleep comfortably next to their child throughout the hospitalization.
To give or to learn more about the campaign, visit GiveToBrennerNICU.org.