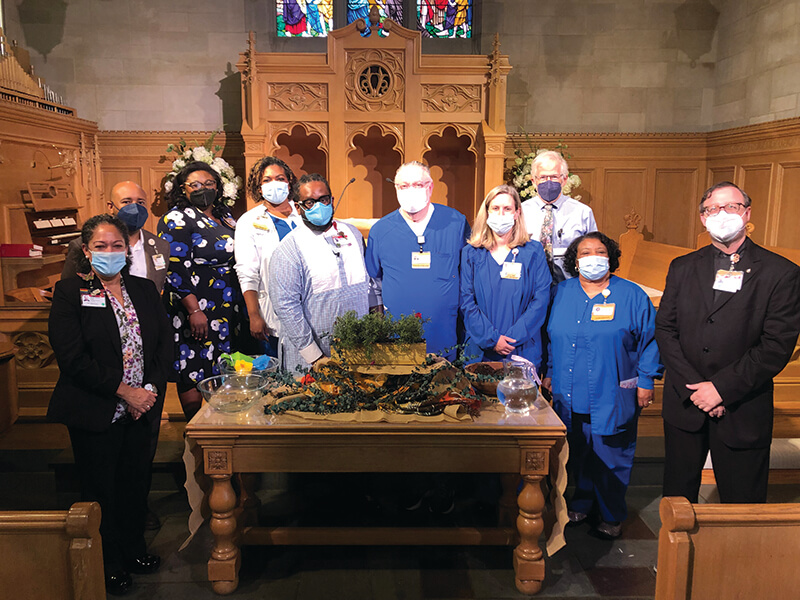 Leaders from the Division of FaithHealth, chaplains for staff support and representatives with the Code Lavender program held an interfaith gathering in May to help celebrate Nurses Week. Nurses Week activities included blessing of the hands at Davis Memorial Chapel, Chat with the Chaplains at various clinical units and massage therapy for nurses across the Atrium Health Wake Forest Baptist Medical Center campus.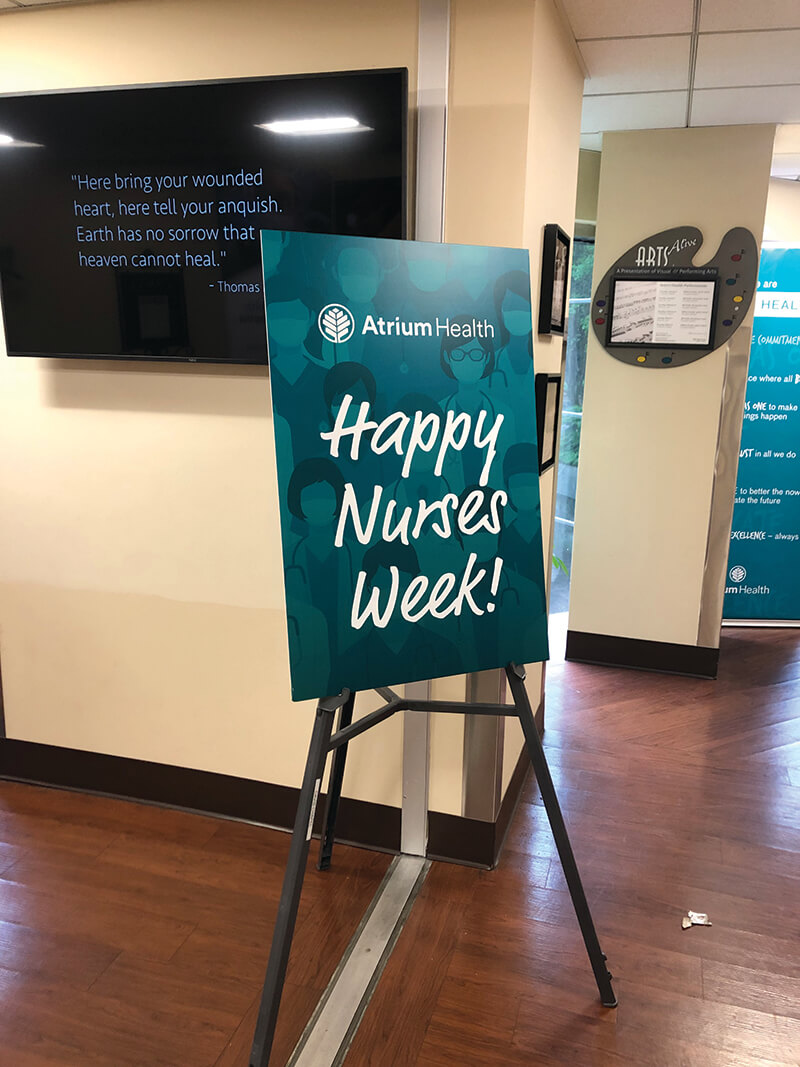 Code Lavender is an intervention tool that assists Wake Forest Baptist teammates who need support after experiencing a difficult or traumatic event, such as workplace violence, safety events, the unexpected death of a teammate or family member, or personal stress. Formerly known as Code CARE, the program was created by a multidisciplinary team at Wake Forest Baptist in 2012, and is now integrated with Atrium Health's Code Lavender program.
Other sources of employee support include donations to the Employee Emergency Fund, which helps employees in financial distress due to an unexpected life circumstance that might prevent a mortgage, rent or car payment; and the Care and Cure Fund, which supports patients and their families, innovative researchers and scientists, and students.