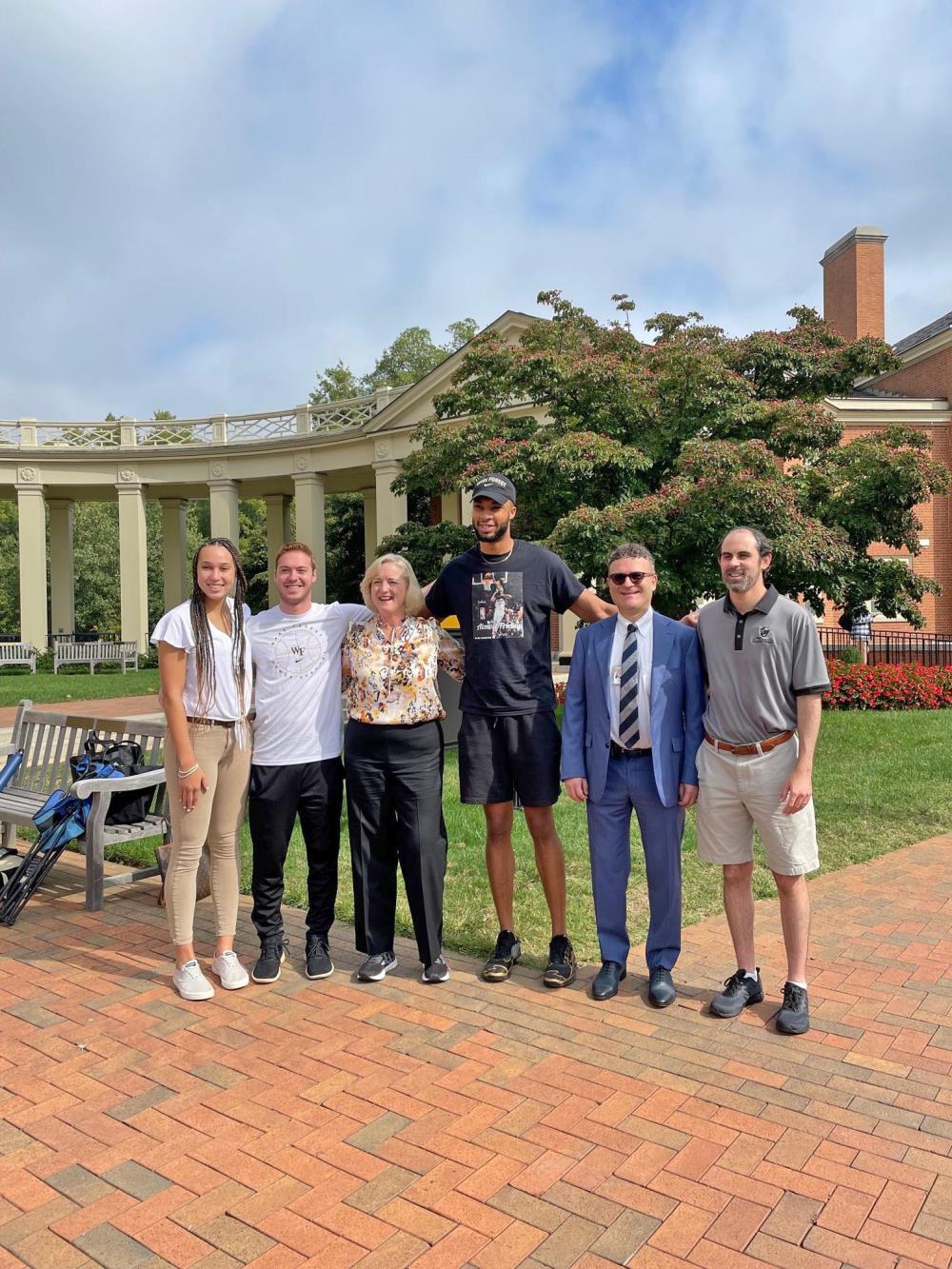 ABOVE: From left, Olivia Summiel, Miles Lester, Wake Forest University President Dr. Susan R. Wente, Dallas Walton, Comprehensive Cancer Center Director Dr. Boris Pasche and Bradley Shugoll, associate director of service and leadership with Wake Forest's Office of Civic and Community Engagement, at Hit the Bricks.
Last fall's 18th annual Hit the Bricks fundraiser at Wake Forest University returned to its in-person format and found unprecedented success, raising more than $200,700 for research at Atrium Health Wake Forest Baptist's comprehensive Cancer Center.
The amount surpassed 2020's total of more than $130,000. The 2021 event set records for participants (1,693 students, faculty, staff and alumni), teams (146) and total money raised. Runners and walkers circled the university's Hearn Plaza for 22,789 laps, or just under 5,700 miles.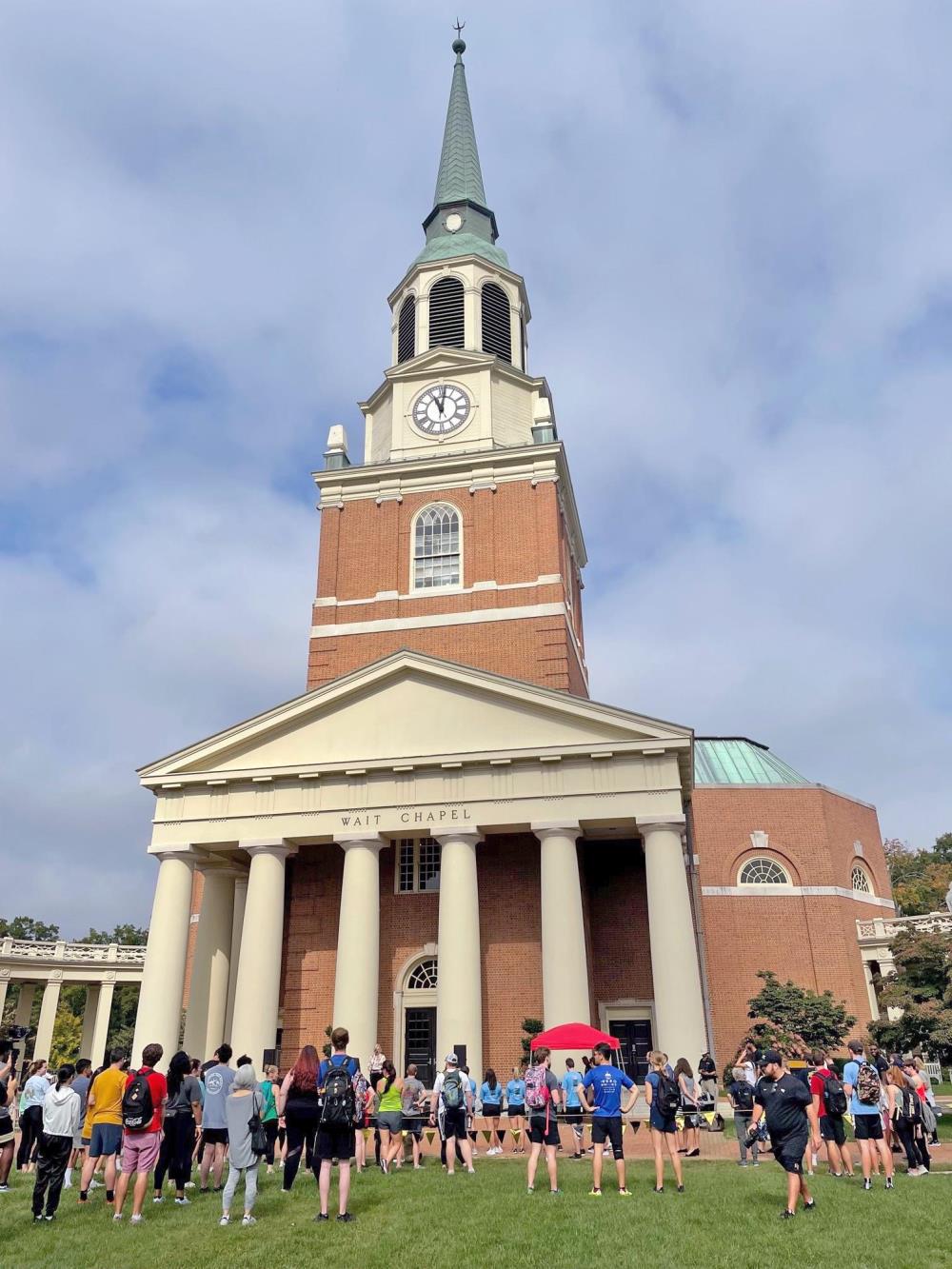 The 2020 event's virtual format inspired organizers to retain "Hit the Bricks Away" as a virtual component for 2021, allowing community members, alumni, parents and others who live outside the Winston-Salem area to lend their support.
Wake Forest students started Hit the Bricks in 2003 to raise awareness and funds for cancer research. Teams of students, faculty, staff and alumni raise money by running and walking laps. It is one of three philanthropic events held each year by Wake Forest students to support the Brian Piccolo Cancer Research Fund. Since 1980, Hit the Bricks and other student-led initiatives have raised nearly $4.8 million for the Piccolo Fund.
"It's been incredible to watch the students, faculty and staff at Wake Forest University build the Piccolo Fund through their creative philanthropic efforts," said Lisa Marshall, chief philanthropy officer and vice president of philanthropy and alumni relations for Atrium Health Wake Forest Baptist. "We could not ask for more enthusiastic advocates for cancer research and are extremely grateful for this ever-expanding partnership."
If you are interested in holding a community fundraiser, email Lisa Long or call 336-716-4588.