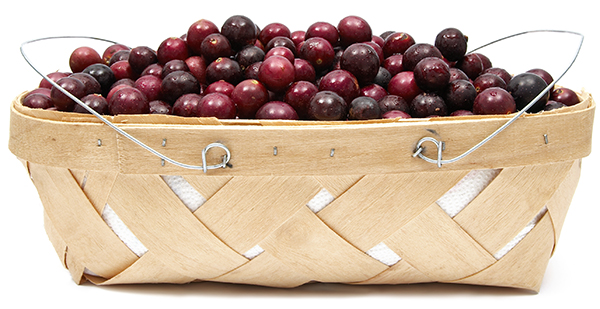 What do you get when you mix the extract from a grape that is indigenous to North Carolina, $20 million and some of the world's leading cancer researchers?
It's not a riddle. It's research examining a specific muscadine grape extract and its potential effects on cancer, in particular breast and prostate cancers. The muscadine grape, which is native to the southeastern United States, is considered a rich source of polyphenols, a type of potent antioxidant.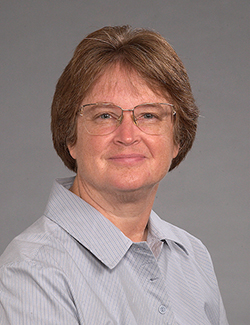 Patricia Gallagher, PhD, one of the lead researchers studying the extract, discussed the project with an audience of Wake Forest Baptist Health donors and special guests at a Dean's Forum presentation in February.

She is working with Ann Tallant, PhD, and a team of Wake Forest Baptist researchers to study a formulation of the extract that was developed by Piedmont Research and Development Corp. That extract is not commercially available.
Gallagher and Tallant are professors in the Hypertension and Vascular Research Center and the Department of Cancer Biology. They began studying the potential cancer-fighting properties of the extract more than 10 years ago. Their research team includes more than 25 faculty members from multiple disciplines, including hypertension and vascular research, hematology and oncology, cancer biology, urology, radiology and public health sciences, among others.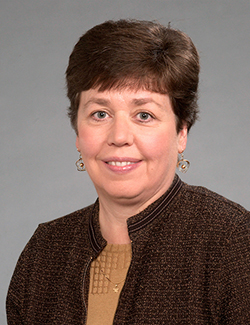 Their work is supported in part by a $20 million gift—the largest in the history of Wake Forest Baptist—made in 2015 by a donor who chose to remain anonymous. The investment has allowed the research, including clinical trials, to move ahead at a faster pace than would otherwise be possible.

"In our first experiment, we took mice and human breast cancer cells," Gallagher explained at the Forum. "The mice were compromised so that their immune systems wouldn't reject these human cancer cells. With increasing dose, you get an increasing reduction of the tumor. And all these mice did was drink the extract."
Gallagher said that the research team's goal is to find effective ways of combining the extract with other chemotherapeutics, as the team did successfully with the breast cancer drug Tamoxifen in collaboration with assistant professor Katherine Cook, PhD.
"At least for Tamoxifen, we can give this in combination to get an additive effect," she said. "Now, we want to look at numbers of other combinations of therapeutics to see what happens."
Their most recent research, published in June 2018 in the Journal of Clinical Oncology, was a phase one clinical trial to assess the safety and tolerability of the extract in patients with advanced solid tumors.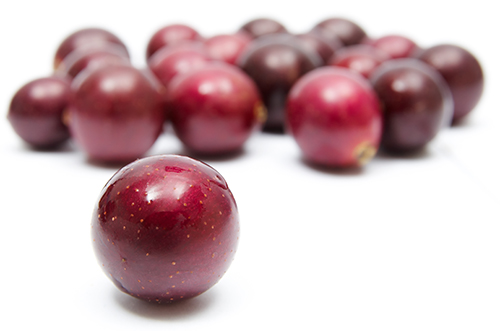 Led by oncologists Heidi Klepin, MD, and Rhonda Bitting, MD, the study concluded that the extract is safe and well-tolerated in heavily pretreated and elderly cancer patients. The researchers say the relationship between the extract and improved physical function needs further study.
The extract is considered an anti-inflammatory, and recent studies have looked at its potential impact on exercise and aging. That has the potential to expand the impact of the extract beyond its effects on a tumor.
"What if I could prevent heart damage caused by the chemotherapeutics you're going to take, or reduce something like metabolic syndrome, where you have high blood pressure, diabetes and obesity?" she said. "That's where we want to go next with this project."
Having seen the impact philanthropy has had on the project so far, Gallagher welcomes additional donor support.
"Come be a part of this," she told the Dean's Forum audience. "Come make these dreams happen."
Philanthropy Transforms Research to Improve Cancer Patient Outcomes