Rev. Maria Teresa Jones knew, as she learned about the potential effects of the COVID-19 pandemic in early 2020, that it would likely devastate many of her fellow employees at Wake Forest Baptist Health.
Jones, chaplaincy program manager for staff support, was in a unique position to help along with fellow staff support team members, Bruce Johnson and Chris Ehrlich, as well as chaplains James Ingram and Corinne Causby. One of the responsibilities of the support team is managing Wake Forest Baptist's Employee Emergency Fund (EEF), which helps employees in financial distress due to an unexpected life circumstance that might prevent a mortgage, rent or car payment.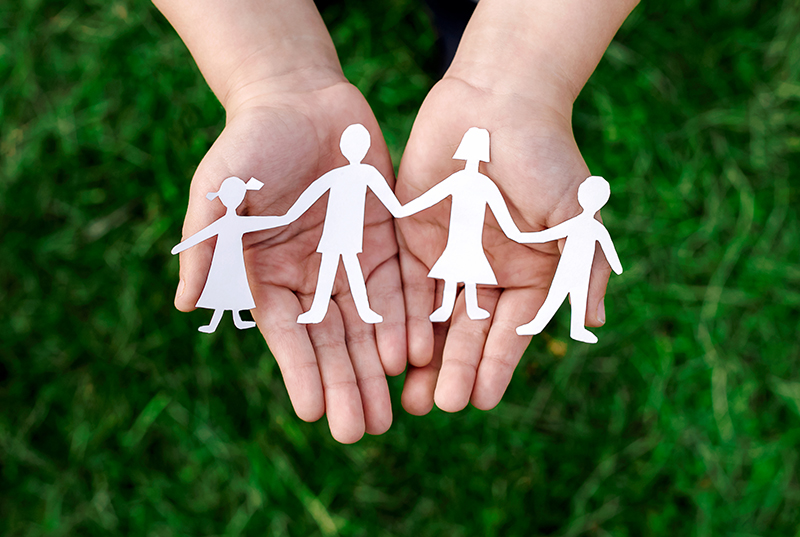 Working with Gary Gunderson, vice president of the Division of FaithHealth, they came up with a simple idea when "shelter in place" orders were issued: Use the fund to pay two months' worth of rent or mortgage (shelter) for employees' loss of income as they were required to take unpaid furloughs averaging one week per month for four months during a time when Wake Forest Baptist had to focus all of its attention on potential COVID-19 patients and forego many of its regular clinical services. The decision was made to do this through the end of the fiscal year, by which time it was hoped some of the work restrictions would be eased.
The requests to the EEF - and the stories that accompanied them - came by the hundreds.
A Partnership with Philanthropy
Jones gets emotional when recalling how so many applications seeking assistance arrived from across the health system's 25,000-plus employees, representing medical centers, clinics and affiliated practices. She listened to and read stories of people coping with unique and emotionally wrenching personal crises—while also facing furloughs because of pandemic-related job changes.
"We had colleagues from the mountains to the coast reaching out for help," Jones says. "There was no specific category of people we were looking to help, no target group. Everyone who needed assistance received it. We lived our EEF commitment to inclusion and care for all our employees."
One vital source of support for the EEF came from the community through a partnership with the Office of Philanthropy and Alumni Relations. The office established the COVID-19 Response Fund in March 2020. Donations to the fund, which can be made online at WakeHealth.edu/GIve, are applied to areas of greatest need. The EEF is one example. Others are:
Equipment and supplies to protect both patients and health care employees
Support for patients who may not have insurance coverage or resources to address care-related expenses
Support for diagnostic and testing services
Educational and training expenses associated with redeploying health care workers to the areas of greatest need
Research to combat the impact of COVID-19
Providing Peace of Mind
Normally, the EEF might take on a couple hundred applications a year. During the crisis period from February through the end of June 2020, the fund handled 288 additional applications and offered support to employees totaling approximately $340,000. The EEF absorbed the tax burden, too, so those receiving money will not have to declare it as income. Jones notes that 288 funded EEF applications equates to about 1,000 contacts, or people touched by spiritual care and financial support.
The EEF typically has an annual budget of about $250,000, and the effort to cover the additional funds needed to pay for the pandemic assistance was wide-ranging. There were individual gifts, employee contributions via payroll deduction and a donation by the Wake Forest Baptist Board of Directors. Perhaps most important, though, was the partnership with Philanthropy and Alumni Relations and the COVID-19 Response Fund.
The funds made a huge difference. Jones says the outpouring of thank you notes in writing, voicemails, emails and calls from those who received assistance from the EEF often brought her to tears.
"People were crying, overjoyed. Lots of employees were surprised," she says. "They never in their wildest dreams expected others to help cover their critical living expenses. It gave employees peace of mind, especially those with minor children now needing to be home-schooled."
Thanks to the gifts large and small, the partnership with Philanthropy continued through the winter and spring of 2021, helping numerous employees financially survive the worst of the pandemic.
---
How You Can Help
If you would like to contribute to the COVID-19 Fund, please visit WakeHealth.edu/Give.