Chad and Meredith Tucker remember hearing the news that any parent fears: Your child has cancer.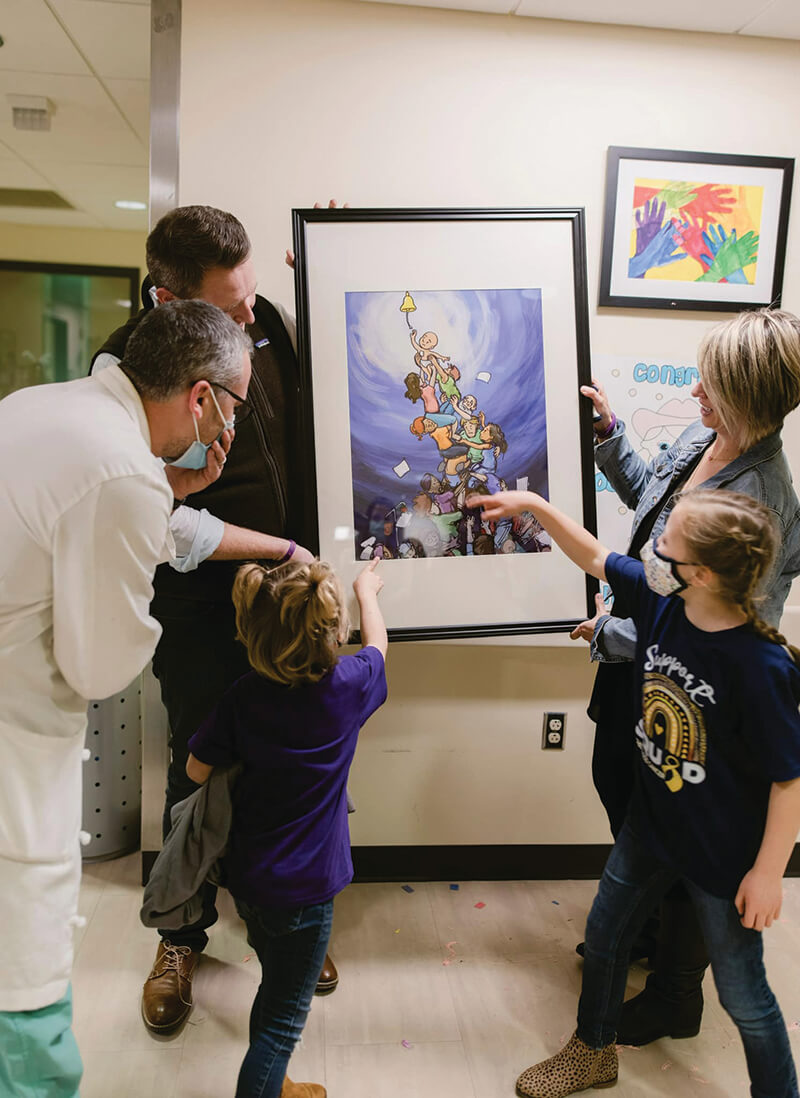 Their daughter, Pearl Monroe Tucker, affectionately known as Roe Roe, was diagnosed with acute lymphoblastic leukemia (ALL) in fall 2019. The family was referred to Brenner Children's and Atrium Health Wake Forest Baptist's Comprehensive Cancer Center. Upon her arrival, Roe Roe was under the care of David Kram, MD, a pediatric hematology and oncology physician who was with Brennar Children's at that time. He is now a professor at the UNC School of Medicine.
"I remember Dr. Kram telling us, 'We're going to fix her. It's going to take about 2 years, but she's going to be just fine,'" Chad Tucker said.
Kram's words were spot on. This past spring — on her 6th birthday, in fact — Roe Roe got to ring the bell to celebrate the end of her cancer treatments.
"This wasn't me predicting the future and being the world's best pediatric oncologist," Dr. Kram said.
"Leukemia treatment takes about 2 years. Roe Roe was diagnosed at an age, around 3 or 4, when the prognosis for ALL is good, and her white blood cell count was low. I knew there was about a 90% chance of cure. We know a lot about this cancer and how to treat it."
Decades of research advances made that knowledge possible and shaped the care that helps save lives like Roe Roe's every day. In the 1950s, ALL was a terminal diagnosis with no survivors. Patients today have a better than 90% survival rate, according to Kram.
Genetic Research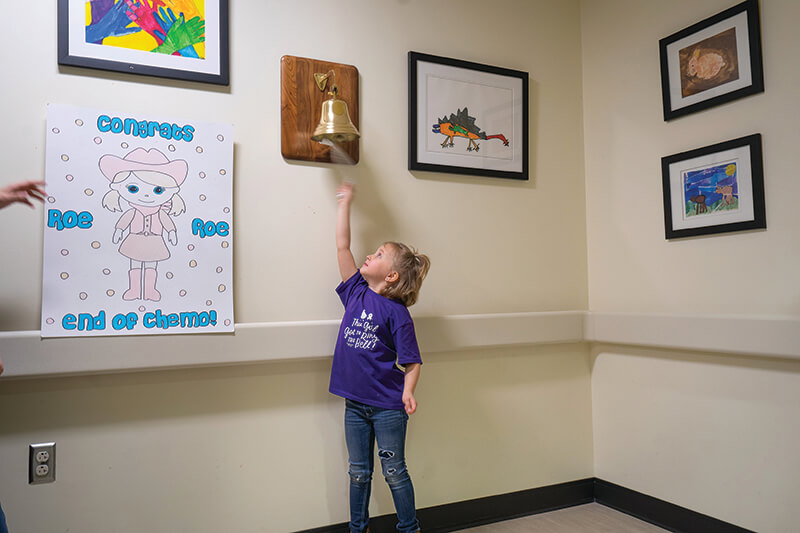 Part of Roe Roe's treatment involved examining the genes of her cancer cells. Over time, research has helped identify problem areas within cancer genes that can aid treatment.
"Invariably, something's wrong with those genes because cancer is present; but it turns out, some of the things that are wrong portend a more favorable prognosis and some things portend a less favorable prognosis," Dr. Kram said.
"We knew that Roe Roe had cancer cells that were more likely to be treated with chemotherapy and never come back again.
"It took decades of research to fully understand the differences between DNA mutations, and we're not even close to the end of that story."
Learning Through Clinical Trials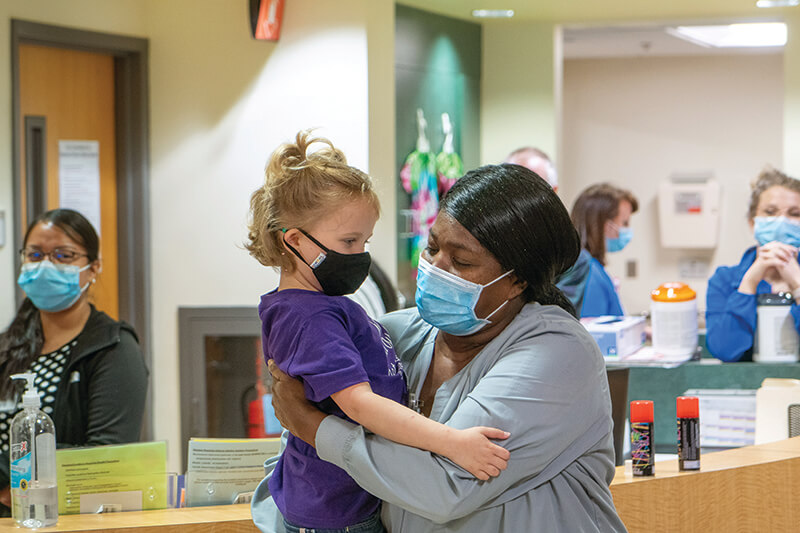 Roe Roe's doctors also were able to identify her as an excellent candidate for a Phase 3 clinical trial offered through the Children's Oncology Group, which is funded by the National Cancer Institute and is composed of more than 200 children's hospitals, universities and cancer centers worldwide. The trial involved used less chemotherapy and a shorter duration of treatment.
"The care she received was potentially less toxic than the standard of care, with less short-term toxicity, such as infections, and potentially less long-term toxicity, such as neurocognitive delay," Dr. Kram said. "All the data suggested we could cure this with potentially less therapy, so research is pivotal for her and for all kids with ALL." By taking part in a clinical trial, Roe Roe's experience will help build on the research discoveries that helped her.
"The decades of knowledge that she's benefiting from was made possible by all of these other kids who were in her exact same shoes 10, 30 and 50 years ago," Dr. Kram said. "She is contributing to the next generation, the 3- or 4-year-old kid who will be diagnosed 10 or 20 years from now."
Those continuing research contributions bring hope for many more bells to be rung in the future.
Editors Note: Dr. Kram is no longer with Atrium Health Wake Forest Baptist Brenner Children's.