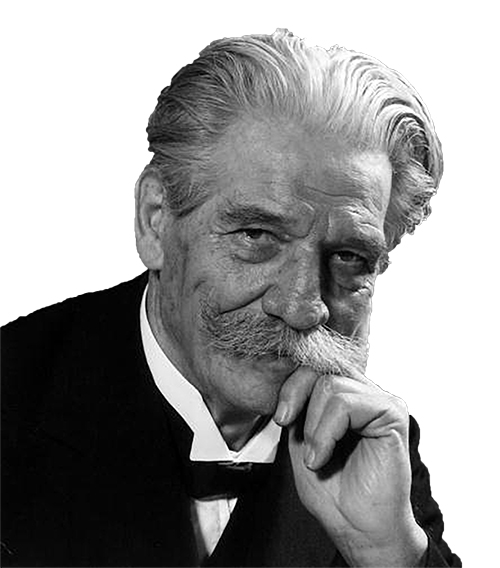 Second-year MD students Abby Peoples and Jeffrey Powell are enriching their communities through service after being selected as 2019-20 Schweitzer Fellows by the North Carolina Albert Schweitzer Fellowship.

They are among 28 graduate students from North Carolina who will join about 350 Schweitzer Fellows from across the country in conceptualizing and carrying out service projects that address the unmet health needs of vulnerable individuals and communities. Albert Schweitzer (1875-1965) was a theologian, organist, writer, humanitarian, philosopher and physician. The Albert Schweitzer Fellowship was founded in 1940 by Schweitzer, originally to unite American supporters in providing assistance and aid to the Albert Schweitzer Hospital in Lambaréné, Gabon, when his European supply lines were cut off by war.
Improving Birth Outcomes and Maternal Mortality
Peoples' project through Wake Forest Baptist Health involves providing physical and emotional support during childbirth for Medicaid-insured and uninsured patients. The hospital-based volunteer program, called Deacon Doulas, will provide doulas for those patients who would not be able to afford such services privately.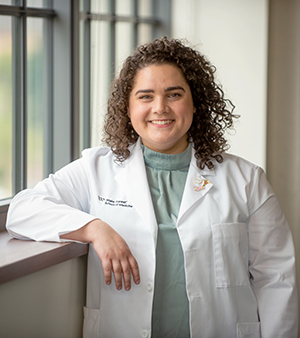 A doula is a professional trained in childbirth who provides emotional, physical and educational support to a mother who is expecting, experiencing labor or has recently given birth. The doula's purpose is to help women have a safe, memorable and empowering birthing experience.
"Doulas are becoming more widely recognized for their role in improving birth experiences, but doula care often remains accessible only to those with significant economic resources," Peoples says. "With our program, we want to remove socioeconomic barriers to receiving doula care."
The continuous labor support provided by a doula has been shown to improve birth outcomes. Some of the benefits include lowering the likelihood of a cesarean section, shortening the duration of labor and decreasing the use of anesthesia.
Peoples, a native of Cary, North Carolina, and a Davidson College graduate, considered becoming a midwife before opting for medical school. She also worked as a doula in Greensboro while doing post-baccalaureate work and in Chapel Hill through UNC Birth Partners, a hospital-based doula program.
Her project coincides with the opening of a new Birth Center at Wake Forest Baptist Medical Center. She has focused her early work on building a group of volunteer doulas who want to be active and involved, and assembling a leadership team to help sustain the program.
Peoples is hoping alumni will want to get involved by connecting the Deacon Doulas to community resources, potential volunteers and possible funding sources. She is working to raise $6,000 to help train the inaugural class of doulas. While donations of any amount are appreciated, the full cost of training one doula is $250 and $83 covers one day of training.
Gifts can be made online
.
"In the next five to 10 years, I would love to see Wake Forest Baptist have a community of volunteer doulas who are able to provide 24-7 on-call doula service for the patients who want it and need it most," she says.
3D Printing Prosthetic Limbs for Children
Powell is working with Winston-Salem State University's Occupational Therapy Program to improve patient outcomes at a community clinic. His project will enhance access to 3D printed tools and develop occupational therapy guidelines for children with upper-limb differences who use 3D printed prosthetic devices.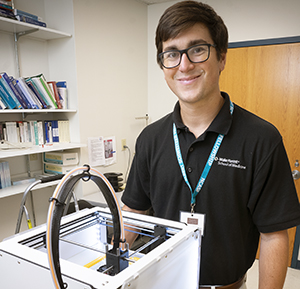 For Powell, a native of Red Oak, North Carolina, the project continues work he began as an undergraduate at the University of North Carolina at Chapel Hill, where he got involved in printing low-cost prosthetic limbs using online open-source blueprints. His work led him to connect with other UNC students with a similar interest, and they formed the nonprofit
The Helping Hand Project
, which he leads as board president. Powell will help the occupational therapy program begin 3D printing and set up a student-run initiative to serve clients at the community clinic—for example, making tools such as pill-bottle openers for clients to use. He will be working with Winston-Salem State student Annie McCollum to establish a Helping Hand Project chapter at WSSU to continue the work.
He also wants to build a set of resources (for example, exercise recommendations) to help children get the most out of their printed prosthetic devices. Ultimately, he wants to encourage similar programs elsewhere by taking everything created and learned so far and sharing it online for the open-source community to use.
Powell says he aims to build a service that's both sustainable and creates a positive impact.
"It's great to want to help people, but intent is not enough," he says. "You make a difference when your ability to help someone matches your intent."