The COVID-19 pandemic has left parents, coaches, athletic trainers and young athletes planning for a safe return to youth sports.
While the work of researchers Joel Stitzel, PhD, and Jillian Urban, PhD, MPH, does not involve COVID-19, the two have dedicated much of their career to a similar question: How can we make youth sports, a vital part of our society, safer?
Their work in sports concussions and the safety of young athletes has created national impact.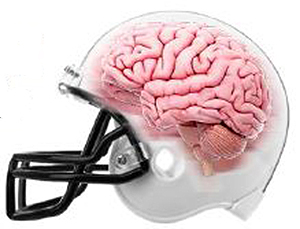 Stitzel and Urban work at Wake Forest Baptist Health in the Department of Biomedical Engineering, which formally collaborates with Virginia Tech. Their research teams are changing the way football and other sports are played, from youth to the pros, making them safer by changing how practices are structured and how rules are applied.

There are now three lines of sports concussion research at the department that are funded by multiyear grants from the National Institutes of Health (NIH). The department also supports NCAA-U.S. Department of Defense CARE Consortium concussion-focused studies involving Division I athletes at Wake Forest University and Division II athletes at Winston-Salem State University.

It all started, though, with a pilot study in 2012 involving three football teams—two youth and one high school—and approximately $150,000 from the Childress Institute for Pediatric Trauma at Wake Forest Baptist. The initial results of the pilot study were so impressive that the Childress Institute has continued to invest annually in this research for the past eight years.

The work is highly interdisciplinary. It includes collaborations with researchers from the University of Texas Southwestern and Children's National Hospital in Washington, D.C., as well as from the departments of Neurology (Neuropsychology), Neuroradiology and Sports Medicine at Wake Forest Baptist.

"Our published literature has demonstrated changes in preseason to postseason imaging that is related to the cumulative head impact exposure experienced by the athlete," says Urban, assistant professor of Biomedical Engineering. Urban and Stitzel, who is professor and chair of Biomedical Engineering, lead research teams that are examining concussions and exposure to head impacts among different sports. They use novel sensors worn by the athletes to measure frequency and severity of impacts in their sport.

Among their early findings was that youth football players experienced twice as many head impacts during practices than during games. It was the first of several studies whose results prompted some youth sports organizations to limit hitting in football practices. The researchers have since further evaluated how drills conducted by a team in practice affect the frequency and severity of head impacts. This information can help coaches and league officials design safer practice plans.

Heading the ball in soccer has gotten similar scrutiny, and the researchers are seeking to provide important answers related to heading safety in the sport.

"I think there really is a culture change toward improving sports safety that's driven by a lot of the work we're doing," Urban says.
Understudied Youth
Much of what Stitzel and Urban have learned has led to additional questions and research. They say youth sports, in particular, are understudied.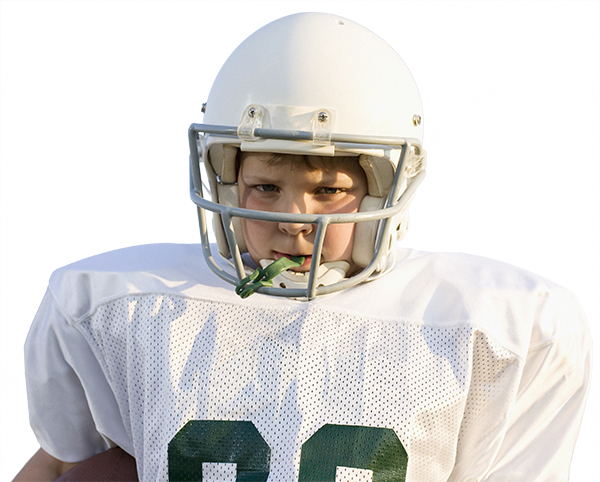 "We don't know as much about what kids are experiencing," Stitzel says. "There are about 2,000 youth football players in the country for every NFL player, but those kids are the most underserved population of athletes." Similar statistics exist for other youth sports.
Stitzel and Urban say they don't want to end football or any sport. They hope research will lead to well-informed decisions about how sports can best address safety issues while preserving the benefits of athletic involvement.
There remains plenty for their research teams to explore, including expanding work they are doing in youth hockey, youth soccer and Division I sports at Wake Forest. The group worked with Wake Forest's women's soccer team this past season. Stitzel says college club sports, such as hockey, lacrosse and rugby at Wake Forest, offer a promising area of study. In lacrosse, for instance, men wear helmets while women do not.
"Statistics show us that women have a higher rate of concussion in lacrosse and soccer than men do, which is interesting," Stitzel says. "We are going to start looking at those teams in a pilot study fashion although to sustain this research in a way that will inform safety, we need funding support."
Doing a Lot with Less
A perfect funding arrangement would involve an endowment large enough to allow interest from the invested funds to support ongoing work, such as pilot studies, to provide for interns or graduate students needed to help run studies, and to cover travel costs when sharing findings at national and international conferences. Philanthropic gifts also could support such initiatives as research focused on a specific youth sport, on pro teams in hockey or soccer, or on the development of devices or software.

One example: The researchers have developed their own instrumentation to measure impacts in helmeted, non-helmeted and semi-helmeted sports, but could do even more with additional funding. NIH funding is extremely important but valuable work can be done in advance of such investments.

"Some of our best work has come from small investments made in pilot funding," Stitzel says. "Ongoing support could help us develop instrumentation we need to capture data or help put an athletic trainer on the ground for some of our youth sports, which often do not have anyone to identify concussions and provide appropriate care."