A new center at Wake Forest Baptist Heath aims to deliver the promise of innovation to patients and medical providers quicker than ever before.
The Center for Healthcare Innovation is the first center within the health system to be jointly funded by Wake Forest Baptist Health (representing clinical care) and the Wake Forest School of Medicine (representing education and research).

The center's objective is to identify new innovations with great potential to rapidly improve health outcomes and to apply those discoveries to improve patient care as quickly as possible.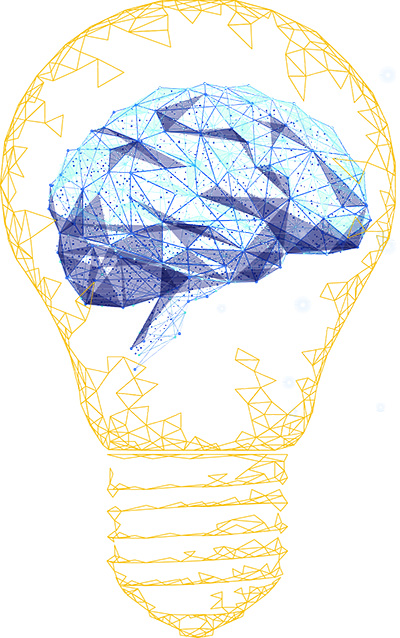 The key word is "rapidly." On average today, more than 15 years is required to integrate new discoveries into patient care, even discoveries that have obvious patient care implications. In addition, the center is particularly focused on innovation that transitions health and wellness from the episodic nature of current health care systems to a more continuous partnership between people and their health care provider team.
Accomplishing this requires agility and vision, and the mission of the center faculty and staff is to:
Provide a home and infrastructure for faculty and staff working together to apply discoveries that improve care models.
Rigorously and rapidly assess new ideas for feasibility, utility and viability.
Work collaboratively within the health system to recruit other like-minded innovators with expertise and energy to develop as agents of clinical care change (implementers).
Help secure funding and project management support to develop and implement solutions derived from the most promising ideas.
Work with the Department of Implementation Science to thoroughly measure the progress and impact of innovations.
The center includes 32 forward-thinking clinicians, researchers, creators, innovators and support staff, all working together. Jeff D. Williamson, MD, MHS, and Eric Kirkendall, MD, are leading the center as director and deputy director, respectively.

"As the landscape of health care and research funding changes, it's vital that we make sure our discoveries are reaching our patients safely, quickly and as appropriately as possible," says Williamson, who also is program director of the Sticht Center for Healthy Aging and Alzheimer's Prevention, and professor of gerontology and geriatric medicine.

"Wake Forest Baptist Health scientists and clinicians lead some of the largest and most impactful clinical trials in the world focused on conditions such as hypertension, diabetes, obesity, stroke, and the impact of these conditions on cognitive and physical function decline. We should be the first health system to bring these discoveries to our patients and to learn from them how to be even better at delivering this aspect of leading-edge care, not just in the hospital and clinic but in the home and community. This is what it means to truly be a learning health system."

The center's faculty and staff work closely with the Clinical and Translational Science Institute, Wake Forest Innovations and the Division of Public Health Sciences as well as with clinics where insights and discoveries are often generated. Such new knowledge needs to be carefully and systematically integrated into the health system to benefit patient care.

An example of a recent discovery the center hopes to integrate into better preventive primary care is the Systolic Blood Pressure Intervention Trial (SPRINT). Wake Forest Baptist researchers played a central role in the national study, which was funded by the National Institutes of Health, and the results were recently incorporated into new guidelines for improved blood pressure control in the United States.

The study found that, on average, lowering the blood pressure target in patients over 60 can reduce incidence of heart failure, stroke, death and myocardial infarction by 30% to 40%. It also found that better blood pressure control reduced the combined risk of early and late dementia by over 15%, the first-ever proven health behavior that can lower a person's dementia risk.

"Redesigning our health system to educate our own providers and patients and implement findings such as SPRINT more rapidly is the kind of opportunity that our center wants to promote to improve patient care, provide care safely and lower costs," Williamson says.

Each year, the center will identify themes to focus on that exemplify its mission. Current themes are:
Rapidly integrating new clinical trial results or guidelines for improving care at any age.
Delivering a course of holistic care for seniors that promotes functional independence.
Developing rural and urban health care models, including linking health care to housing and emerging personal health technology as part of marquee medicine programs.
Improving the integration of socioeconomic "vital signs" into health care.
Although the health system and medical school provided initial funding to get the center started, philanthropic funding is critically needed to build out the program and extend the center's positive impact.
"Funding support to attract new team members is what has made our Aging Center and Geriatric Medicine program one of the best in the world," says Williamson. "Such funding is now needed to develop synergy among people, their families, clinicians, health educators and researchers in the Center for Healthcare Innovation."