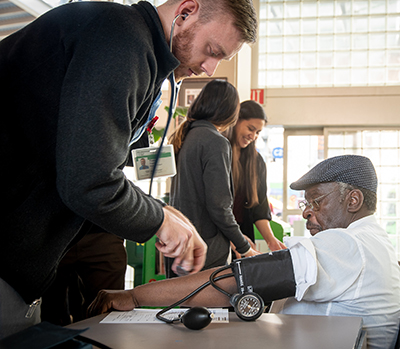 The DEAC (Delivering Equal Access to Care) Clinic
is a student-run, physician-supervised free clinic that provides care to approximately 380 uninsured individuals a year in Winston-Salem and in Davidson, Davie, Forsyth, Stokes and Yadkin counties.
The clinic helps students develop their medical skills and provides underserved populations with much-needed care. Gifts help the DEAC Clinic fulfill its mission and support MD and PA students as they re-open the clinic on Highland Avenue in Winston-Salem. For example, $40 can help provide critical medications to a patient.
Use this form to donate
. In the "Direct my gift to" field, scroll almost to the end, and under Wake Forest School of Medicine, select "DEAC Fundraising."