Intensively controlling a person's blood pressure was more effective at slowing the accumulation of white matter lesions in the brain than standard treatment of high blood pressure. That is according to a nationwide study of hundreds of participants in the National Institutes of Health's Systolic Blood Pressure Intervention Trial (SPRINT).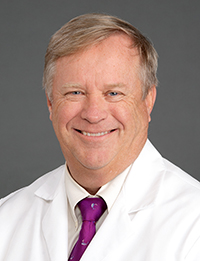 Researchers used magnetic resonance imaging (MRI) to scan the brains of trial participants. The results, published in August in the Journal of the American Medical Association, complement a previous study led by a team of scientists at Wake Forest Baptist Health that showed that intensive control of blood pressure significantly reduced the risk of developing mild cognitive impairment.

Jeff Williamson, MD, professor of gerontology and geriatric medicine, was the principal investigator of the previous study. He and colleagues at Wake Forest Baptist were also involved in the most recent study.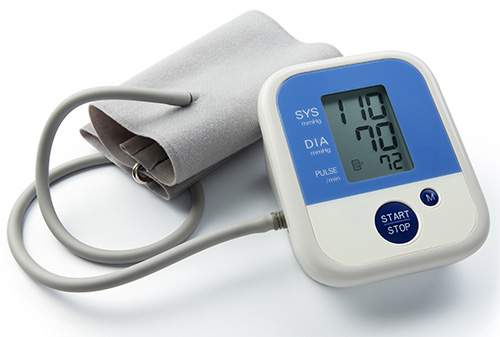 "Blood pressure lowering remains the only proven pathway to reducing risk for memory loss," he said, "and Wake Forest Baptist is honored to have been asked by the National Institutes of Health to lead this research that is helping improve the health of people right here in the Triad as well as across the country."
Research Funding
Research reported on was supported by the following grant from the National Institutes of Health (NIH):
Intensive Blood Pressure Control May Slow Age-Related Brain Damage: NIH Systolic Blood Pressure Intervention Trial, which was jointly funded by the National Heart, Lung, and Blood Institute, the National Institute of Diabetes and Digestive and Kidney Diseases, the National Institute on Aging, and the National Institute of Neurological Disorders and Stroke (HHSN268200900040C, HHSN268200900046C, HHSN268200900047C, HHSN268200900048C, and HHSN268200900049C and interagency agreement A-HL-13-002-001), and the following NIH grants: OD023495, TR000439, RR025755, RR024134, TR000003, RR025771, TR000093, RR025752, TR000073, TR001064, TR000050, TR000005, TR000017, TR000105, TR000445, TR000075, TR000002, TR000064, TR000433, GM103337. Additional funding was provided by the Department of Veterans Affairs. Azilsartan and chlorthalidone (combined with azilsartan) were provided by Takeda Pharmaceuticals International Inc.