One of the world's leading cancer researchers and deputy director of the National Cancer Institute (NCI) visited Wake Forest Baptist Health in March, describing the Comprehensive Cancer Center as uniquely positioned to impact cancer care and research.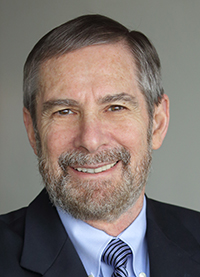 "I would say it's the right size," said Douglas R. Lowy, MD, whose research helped create a highly effective vaccine against human papillomavirus (HPV). "It's big enough to be a Comprehensive Cancer Center, but it's small enough to be nimble, for people to know each other and to work together."
The NCI designates select cancer centers in America as "Comprehensive" for meeting the highest possible standards for patient care and research. Wake Forest Baptist is the only NCI-designated Cancer Center in western North Carolina and the highest ranked in the state in U.S. News & World Report's most recent rankings.
During his visit, Lowy delivered the 12th annual Deal Lecture. He also spoke at a community forum at Graylyn International Conference Center and met with faculty, researchers and students.
Lowy and research colleague John T. Schiller, PhD, worked to develop and test the preventive virus-like, particle-based HPV vaccines that are now used in three vaccines approved by the U.S. Food and Drug Administration for HPV. The vaccine can help prevent cervical and other cancers associated with HPV infection.