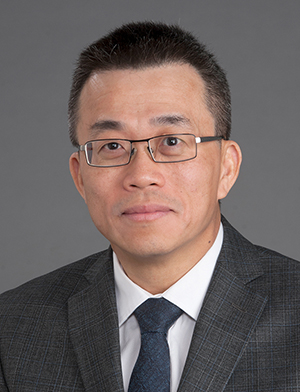 With the support of the National Institute on Drug Abuse, scientists at Wake Forest School of Medicine may have found a safe, non-addictive pain killer, tested in an animal model, that could help fight the current opioid crisis in this country.

Known as AT-121, the new chemical compound discovered by study co-author Nurulain Zaveri, PhD, of Astraea Therapeutics, has dual therapeutic action that suppressed the addictive effects of opioids and produced morphine-like analgesic effects in non-human primates. Mei-Chuan Ko, PhD, professor of physiology and pharmacology at the School of Medicine, said findings indicated AT-121 was safe, nonaddictive and effective for pain.

"In addition, this compound also was effective at blocking abuse potential of prescription opioids, much like buprenorphine does for heroin, so we hope it could be used to treat pain and opioid abuse," Ko said.

The findings were published in August in the journal Science Translational Medicine.
Research Funding
Research reported on was supported by the following grant from the National Institutes of Health (NIH):

Scientists Take Big Step Toward Finding Non-addictive Pain Killer: National Institutes of Health, National Institute on Drug Abuse grants R01DA032568, R01DA027811, R44DA042465, R21DA040104 and R21DA044775. Additional support: U.S. Department of Defense W81XWH-13-2-0045.