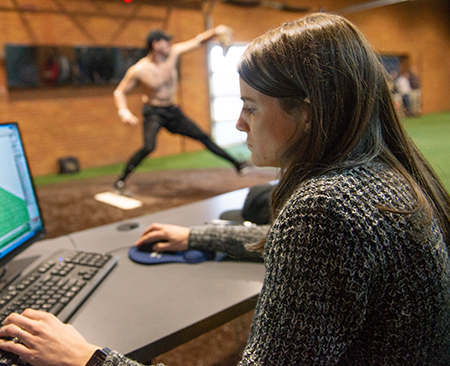 Wake Forest Baptist Health and Wake Forest University have partnered on a new state-of-the-art pitching lab to help identify the causes of elbow and shoulder injuries suffered by baseball pitchers and to find ways to prevent such injuries from occurring.
The biomechanics lab is one of the first of its kind in the United States and integrates the Wake Forest athletic department with the sports medicine experts at Wake Forest Baptist.
The pitching lab uses 16 high-speed cameras and motion-capture markers to record every detail of a pitcher's throwing delivery and follow through to provide instant feedback on several large video monitors. The lab is part of a $12 million player development center located at Wake Forest's David F. Couch Ballpark.