A $100,000 grant from Winston-Salem's Twin City Development Foundation is supporting regenerative medicine's role in driving regional economic growth.
The grant is an investment in the RegenMed Test Bed, one of three parts of a development venture known as RegeneratOR. The other parts are a workforce development initiative and a business incubator.
RegeneratOR is an initiative of the RegenMed Development Organization (ReMDO), which was established by the Wake Forest Institute for Regenerative Medicine (WFIRM) to bring together industry, government and research leaders to collaborate on shortening the time it takes for lab discoveries to go to clinical trials, into industry development and on to widespread use in patients.
A Consistent Work Environment
In early 2022, the test bed received its premier piece of equipment, the Biospheric Xvivo X2 system. The system is a large, closed device that keeps cells in optimal conditions at all times, controlling for oxygen, carbon dioxide and various particles. It provides tenant companies with a consistent environment in which to work.
"Around Innovation Quarter, there are so many biotech companies that work in renovated warehouses and similar spaces," said Katie Benson, core technician for the test bed. "You can put this Biospheric Xvivo platform in a warehouse. It meets Food and Drug Administration specifications, and it's a tenth of the cost of a traditional clean room. That means our local companies can get products to the patient much quicker and at a lower cost."
In May, Precise Bio became the first tenant company to begin using the test bed. Precise Bio offers the first integrated 3D printing and tissue-engineering platform to produce scalable, repeatable bio-fabricated organs from a patient's own cells. Precise Bio was scheduled to use the test bed for eight weeks, to be followed by the next tenant in July.
The test bed needs $1 million to reach completion, and leaders are counting on one-third of the needed support to come from philanthropic sources. The $100,000 grant was a significant first step.
Twin City Development Foundation has two focus areas: economic development and workforce development. Robert Egleston, the foundation's executive director, said the test bed initiative qualifies on both counts as an initiative that promises to attract biotech and industry to Winston-Salem.
"This is one of the bigger investments we've made," Egleston said. "We work with a lot of nonprofits and usually provide grants anywhere from $10,000 to $25,000. For us to make a $100,000 investment, it really has to hit the bull's eye on the agenda. We believe this project is going to have significant economic impact."
Translating regenerative medicine development to the marketplace is still relatively new, and the test bed provides resources and guidance to industry to produce products that meet federal regulatory standards.
Today's Work Will Attract More Tomorrow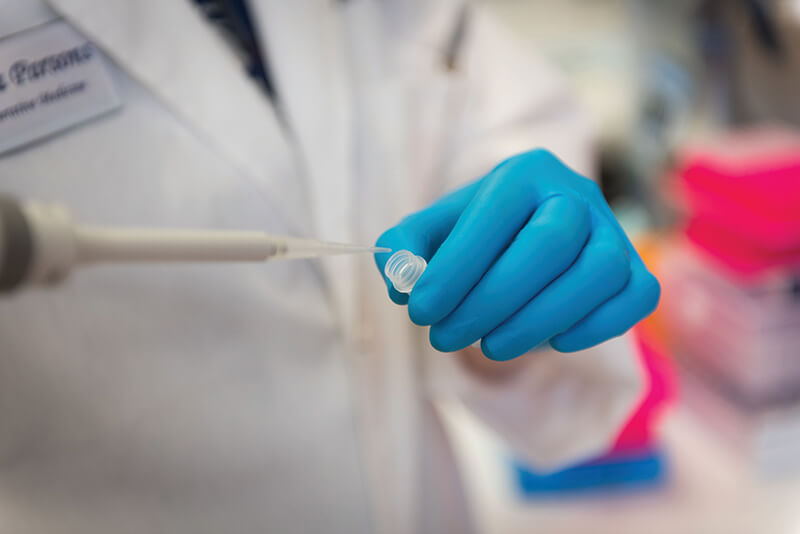 "Regenerative medicine as an industry is emerging more and more every year," Egleston said. "It's not fully mature yet here in Winston-Salem, but the work being done here can be a magnetic force for the industry. Maybe the rest of the world, 10 years from now, will talk about this region the way people talk about Boston and San Francisco for tech companies and financial technology."
Completion of the test bed will continue through 2022. Realistic projections forecast as many as 20 more test-bed companies within three years. The investment may also prove to be a lynchpin for attracting other local foundations to support the initiative and to bring national attention to this pairing of technology and economic growth.
"It's heartwarming to see downtown thriving with biotech businesses," Benson said, "and as a Winston-Salem native, it's rewarding for me to be a part of that."