Some acts of compassion are so powerful that all the years of life can't erode the special corner of the heart reserved just for them.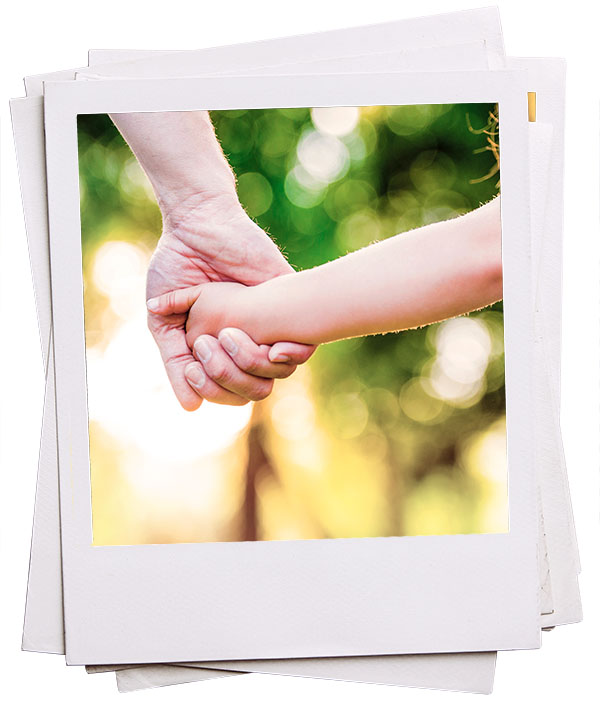 For hardworking homebuilder Paul Holland, the compassion shown to his young daughter—his only child—during her terminal illness by doctors and staff at what was then North Carolina Baptist Hospital stayed with him until the end of his 92 years. Well before he died in February 2019, he finalized plans to leave an estate gift to the Pediatric Oncology Program at Brenner Children's, part of Wake Forest Baptist Health.
Holland's gift ended up totaling more than $1.5 million.
"For Mr. Holland, the gift was a way of remembering his daughter and showing appreciation to those who provided care for her before she passed away at a young age," says Kyle Britton, a friend of Holland's and executor of his estate.
A few years before his passing, Holland talked with charitable planning staff in Wake Forest Baptist's Office of Philanthropy and Alumni Relations about why he included Brenner Children's in his estate. Staff members recall the emotion in his voice as he said, "I want to take care of the children because they can't take care of themselves."
Hard Work, Honesty and Respect
Holland was a native of Gaston County, North Carolina, who grew up poor and impressed people with his work ethic and his honesty.
"Mr. Holland was a somewhat complicated man but lived a simple lifestyle," Britton says. "You could tell after knowing him for only a short while that he was an honest man who wanted to make sure others were treated well and with respect."
Holland began working early in life. By the time he was 14, among other jobs, he had completed the construction of an entire house, which he sold and made a profit. He pursued various business ventures throughout his life and worked for many years as a truck driver for Charlotte-based Akers Motor Lines.
He spent the bulk of his career, though, in housing as owner of Stateline Mobile Homes. By Holland's estimate, he sold more than 2,000 mobile and modular homes. According to Britton, Holland often personally financed homes at fair rates for people who might otherwise never have been able to become homeowners.
Grateful for His Own Care
In addition to his daughter's care, Holland was grateful to Wake Forest Baptist for his own health. According to Britton, Holland—then in his early 80s—was receiving medical care at another hospital, where doctors determined nothing could be done for his health and that his condition was terminal. Holland moved to a long-term care facility, and hospice services were called in.
Once Holland became lucid enough, he demanded to be taken to Wake Forest Baptist. Doctors there determined his mix of medications was causing his medical problems. After they corrected his medications, he experienced a near-immediate recovery and lived another eight to 10 years on his own, Britton says.
Although deeply appreciative for all that his doctors had done, it could never outweigh the special memory of those who had cared for his daughter years earlier. It led him to direct the majority of his estate to help care for children who have cancer.
"He remained a vocal supporter of Wake Forest Baptist and never wavered in his commitment to specifically benefit Brenner Children's," Britton says. "He would have been especially proud that the bulk of his gift was available to be made during the tough times of the COVID-19 pandemic."
A Transformative Gift
Thomas McLean, MD, professor of pediatrics in the section of Hematology and Oncology at Brenner Children's, says the money will be used to care for children throughout the region who have cancer and blood diseases and to support research aimed at finding a cure for those diseases.
"This is a transformative gift for everyone involved with Pediatric Hematology and Oncology here at Brenner Children's, and we are deeply grateful to Mr. Holland for his generosity," says McLean. "At the time his daughter was treated in the mid-20th century, children rarely survived a diagnosis of cancer. Today, we are able to cure four out of five children with cancer. It is through basic science and clinical research that such progress has been made, and this gift will definitely further that progress. Our entire team and all the families involved with Pediatric Hematology and Oncology join me in thanking Mr. Holland."
Britton believes Holland had no desire to receive any attention for his gift with one possible exception.
"If it could potentially spur others to make gifts to Brenner Children's," Britton says, "I expect he would be all for it."