Goldie S. Byrd, PhD, director of the Maya Angelou Center, believes Wake Forest Baptist Health's Maya Angelou Center for Health Equity (MACHE) is uniquely positioned to respond to a historic moment. The COVID-19 pandemic has illuminated health disparities, and the societal focus on racial justice issues has highlighted health inequities embedded in historically marginalized populations.
"All of these issues are converging, and I feel it's really our time to speak up, speak out and generate the resources needed for us to reach out to people," says Byrd, who joined MACHE as director in 2018 after 15 years at North Carolina A&T State University.
Founded in 2002, MACHE is refining its focus under Byrd, who became the first woman to chair A&T's Department of Biology and the first female dean of its College of Arts and Sciences. Her academic career includes extensive research on Alzheimer's disease that has been recognized by the Alzheimer's Association and published in numerous peer-reviewed journals.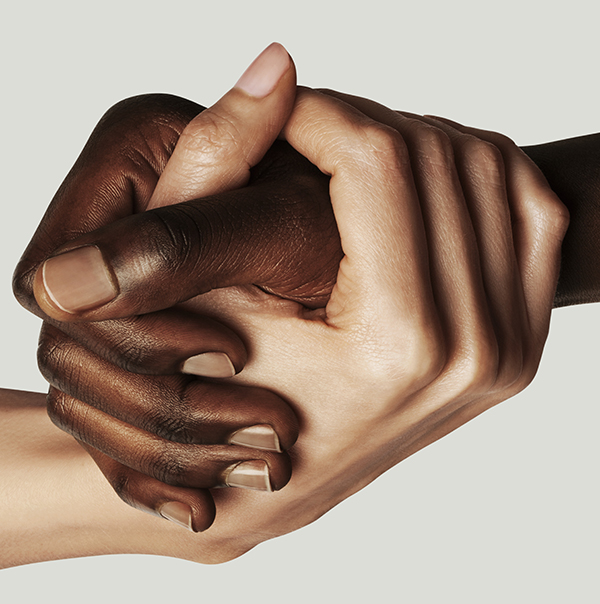 MACHE's core mission—to make health outcomes more equitable across all populations—remains. MACHE's goals include:
Transforming how health and wellness are delivered to communities.
Fostering partnerships among researchers, community members and health systems.
Encouraging career development of minority faculty and students.
Increasing the number of minority college and high school students who pursue health care careers.
MACHE's leaders say it has become a trusted resource for reliable information among the communities it seeks to reach, and they aim to achieve even more.
"When representatives of the Maya Angelou Center speak, people listen and have faith that we are engaging them in a way that is trustworthy and that we are giving them important information," says Allison Caban-Holt, PhD, MACHE's associate director. "Relative to the size of our center, I believe we have a big voice in the area. For example, in a relatively short time, we have responded to the COVID pandemic in a very strong way, providing communities in our area with resources they've asked for. We listened and by providing for their needs, I think we have definitely built trust. That's important and something we can build upon."
Building and Growth
MACHE is building in multiple ways. The center is designing and renovating a physical space in east Winston-Salem. Plans are still being finalized, with an opening likely in about two years.
"It will be close to the community we serve," Byrd says. "We will have training opportunities that will allow people to come in and share with us, where they probably wouldn't come if we were to invite them to the medical center or to our offices. It's a much better opportunity to connect with people in their own environment."
MACHE also is adding a tenure-track faculty position in social sciences and health policy. Byrd recognizes that long-term faculty commitment will be needed to help MACHE make progress toward solving larger societal issues, particularly those involving social determinants of health.

Goldie Byrd, PhD, director of the Maya Angelou Center for Health Equity and professor of social sciences and health policy, delivers remarks
A Pipeline to Education
In education, MACHE uses academic-community partnerships to build pipeline programs that encourage students to enter health and biomedical science fields. One example: the American Indian BioMedical Science (AIMS) Academy.
With AIMS, MACHE partners with the Wake Forest Institute for Regenerative Medicine and Native American educators in North Carolina to create a structured summer enrichment experience. Native American high school students use inquiry-based learning resources to develop skills needed in health and biomedical science careers.
"We want to involve a larger group of students, researchers and staff and expand their grounding in the importance of diversity, inclusion and equity at all levels," Caban-Holt says. "We want to build a foundation of people who can diversify the workforce in research and health care."
Research Efforts
In research, MACHE wants to do even more to involve historically marginalized populations in clinical studies, especially among adults over 65, children under 17 and any under-represented racial and ethnic groups.
"We know that minority populations are often the most impacted and the least represented in studies and clinical trials," Byrd says. "We want to assure investigators of opportunities and processes to include African Americans, Hispanic Americans, Native Americans, Asian Americans and others, so that their work will be more inclusive. Integrating special populations is a very important part of our work in helping them understand the value of participation, so that when there is a medical intervention, a cure or an opportunity to improve health, all populations will be impacted."
Recent research projects involving MACHE have included COVID-19 in African Americans, behavioral self-management of chronic pain among special populations, and Alzheimer's disease and genetics in African American and Puerto Rican populations. All of those projects received funding from the NIH.
"Eventually, we would want all of our work to affect policy, locally and nationally, so that what we are doing has implications nationally to make permanent changes to these systems that need to adjust to be inclusive and to deal with those social drivers," Caban-Holt says.
The Role of Philanthropy
MACHE's immediate goals include growing its community engagement initiatives, expanding pipeline programming in medicine and science, and increasing its research impact, both by becoming more involved in current research within Wake Forest Baptist and by creating its own health disparities research agenda.
Philanthropic funding is needed to attain some of the highest priorities, including:
Endowed support for the Health Equity Student Internship Program for undergraduate and graduate students from the Wake Forest School of Medicine and other academic institutions who are interested in health equity research or programming.
An endowed chair for the center.
Support for new programs and projects that address social determinants of health.
"Long term, our footprint and connections in the community need to be sufficient to help transform those communities," Byrd says. "That takes a complex organization with multiple individuals on our team, whether they are full or part time, making strong connections that change lives."